Valve Vs Riot – Who Does the Better Job?
Published 09/06/2020, 10:20 AM EDT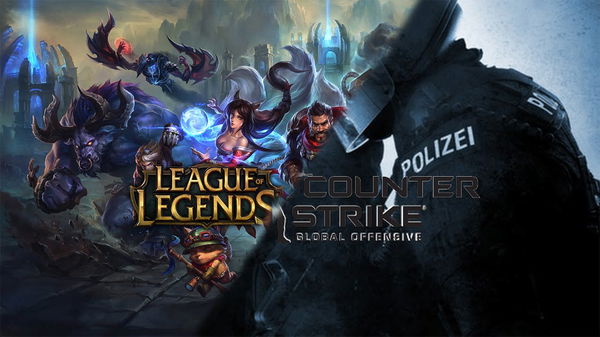 ---
---
With so many competitive games in the market, it is hard that reached the number one spot as an Esport. Counter-Strike has been on the scene for nearly a decade and every major Esports organization in the world has a dedicated roster for the game. However, recently, Riot Games have been stepping up. This has paved the way for many debates, primarily, which company is doing the best job.
ADVERTISEMENT
Article continues below this ad
Unpopular opinion?
I think Valve is doing a great job with CS, i wouldnt want my game fully controlled by just one company – Sure LEC is a great product and Riot have done great things with it, but for sure it is not only sunshine over there. Show some appreciation aswell boys

— Jesper Wecksell (@JW1) September 5, 2020
ADVERTISEMENT
Article continues below this ad
Professional Fnatic CS: GO player Jesper "JW" Wecksell put forth his thoughts on the issue on Twitter. JW stated that Valve has been doing a great job with CS. JW is one of the best players of the game, having been voted in the top 10 list by HLTV for three consecutive years. He has won major titles and accolades, including ESL One Cologne.
JW isn't letting down Riot fans as he does mention there is good work going on that side, but the player does not favor a single company running everything. That is the case with League of Legends and Riot's recent Valorant.
League of Legends European Championship (LEC) in its own right has been doing great in terms of competitive tournaments. Valve's biggest winner is CS, and although the company has tried, it is far away from banning cheaters.
1.a bug exists since 2016 and they only fixing it now due to Michau n his friend relentless workrate, God knows how many more bug exists
2. pro players cried for a year for sg nerf
3. mm still 64tick
4. cheaters everywhere unlike riot who does a good job in reducing them
Etc etc

— 💀 (@SirDxn) September 5, 2020
For normal users and pros alike, there have been countless incidents where the game has been flooded with cheaters. Picking a winner is still a hard choice. Riot has so far managed to keep the number of cheaters limited in their games. Valorant with Vanguard is a prime example of Riot's procedures.
ADVERTISEMENT
Article continues below this ad
Cheaters are still present, but not as much as one would expect. On the other hand, Valve has had a fairly hard time managing hacks in CS.
There is also a question on which game will come up with the most updates to keep the community engaged. Many in the community argue that Valve's decision has been 'lacking' in the recent past. Meanwhile, LEC's rise can largely be credited to the freedom given to those who work there.
I'd still make the argument that Valve are playing catch up now. Valve are actually seeing games like Valorant as a threat and its merely a reaction from Valve to add content. Its a simple market reaction to competition, something that Valve has lacked for ages.

— Nero Oberio 🌹 (@NeroOberio) September 5, 2020
ADVERTISEMENT
Article continues below this ad
At the end of the day, Valve has been improving and bringing in a lot. Both parties have their set of flaws, so it comes down to personal preferences.
Trending Stories