"W Big Bro Jimmy" – Fans Hyped as MrBeast Agrees to Fulfill an 'Iron Man' Wish of a Popular Twitch Streamer – "CAN YOU BUY ME…"
Published 12/30/2022, 7:30 AM EST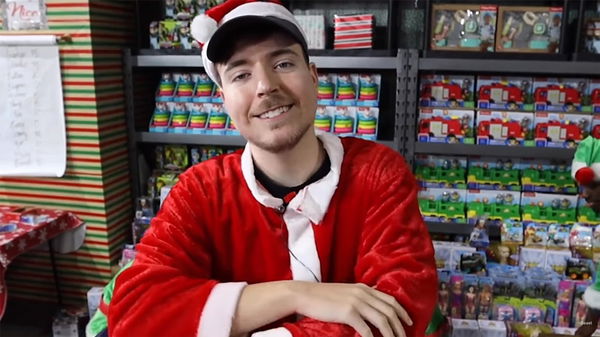 YouTube star MrBeast has been known to fulfill the wishes of random strangers while some receive luxurious prizes from him. These random act of kindness reflects the care the YouTuber has for the community and it seems he might just be fulfilling a wish made by a popular Twitch streamer.
Jimmy "MrBeast" Donaldson currently thrives in the content creation industry as one of the top YouTubers. He is backed by 124 million subscribers on YouTube and could be the first YouTube billionaire. Provided that, an Iron Man suit wouldn't be a problem. Therefore, Kai Cenat's wish might just come true.
MrBeast agrees to gift Iron Man Suit VII as per the popular Twitch streamer's request
ADVERTISEMENT
Article continues below this ad
Twitch streamer Kai Cenat is one of the most popular streamers in the community. He is known to host popular personalities like Lil Baby, 21 Savage, KSI, and many others. Recently, the streamer tagged MrBeast while putting forward a wish to buy Iron Man Mark VII suit.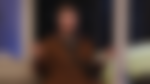 Kai Cenat tweeted, "Dear @MrBeast CAN YOU BUY ME THIS SUIT GANG? PLEASE BIG BRO. SINCERELY, KC3000." The most special thing about the Mark VII is the fact that it made a wildcard appearance when Tony Stark (Robert Downey Jr.) was thrown off the Stark Tower by Loki during the Chitauri invasion. But was saved and well-suited in Mark VII which as told by Jarvis was still in progress.
Having a magnificent history in the MCU, this suit resides in a special place and might just reside a place in Kai Cenat's humble abode too. Because MrBeast seems to have agreed to buy it for him. To Kai Cenat's tweet, MrBeast replied, "Dm me where to send it ❤️." Hence, it can be solidified that soon the Iron Man Mark VII suit will be shipped and delivered to Kai Cenat.
Even more surprisingly, this news took no time to reach Kai Cenat who was streaming at that time. The excited streamer jumped and ran in circles while reiterating, "You's a good f***ing dude man!" Moreover, Kai Cenat exclaimed, "Next stop, a Lambo Truck."
As MrBeast agreed, a user tweeted, "W big bro Jimmy," after getting impressed by MrBeast's gesture. Another user exclaimed, "Now you know it made his day 🕺🏽." To give a vivid view, here are some reactions of the people to MrBeast's tweet:
ADVERTISEMENT
Article continues below this ad
Therefore, it can be said that MrBeast sent tides of excitement in the community just by agreeing to fulfill the wish of Kai Cenat. What would you like to gift someone? Do let us know in the comments below.
ADVERTISEMENT
Article continues below this ad