Warzone 2 Al Mazrah – Everything to Know About the Humongous, New Map in Call of Duty Series Before Getting Started With the Game
Published 11/15/2022, 11:53 AM EST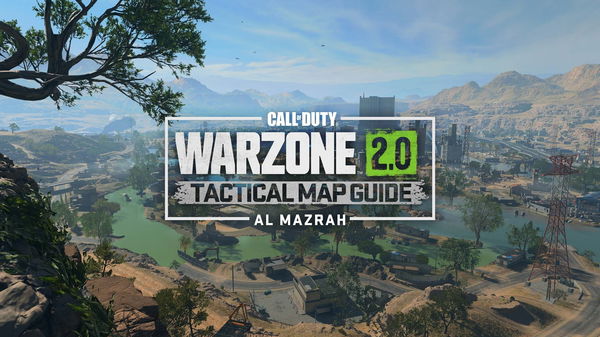 With the release of Warzone 2 on November 16, all the Call of Duty fans will also witness a brand new map to explore in Al Mazrah. According to makers themselves, it's the biggest map in the history of franchise.
It means that Call of Duty players will need to be aware of all the main POIs in order to gain an upper hand over their opponents while entering in Warzone 2 online battles. Above anything, they have to be aware of the entire Al Mazrah itself. What are the best locations to drop and how to have the best-possible outcomes in matches? Let's find out.
ADVERTISEMENT
Article continues below this ad
What is Al Mazrah map in Call of Duty Warzone 2?
The map is based in the fictional Republic of Adal region, and is the biggest map in the series so far. Yes, it's even bigger than previous offerings like Verdansk which was initially rolled out with the original Warzone in 2020. Speaking more of Al Mazrah, then it consists of 18 main points of interest (POIs).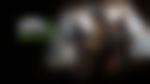 In Call of Duty Warzone 2, Al Mazrah comprises of various sub-sectors. From rural and industrial spaces to commercial and metropolitan areas, players will see all kinds of terrains inside this one battle zone. And of course, they will also find rivers, that will play a massive role this time, especially regarding the underwater combat mechanics.
Warzone 2: What are the drop locations in Al Mazrah map?
As mentioned above, there are a total of 18 POIs in the map. Below are details on all the locations where the players will be able to drop upon entering the matches when they begin their journey in Warzone 2.
Oasis – It consists of some pools of water along with palm trees that offer tiny relief from the deserts beyond this POI.
Taraq – A war-torn village, which was once peaceful but reduced to mere Rust and rubble by a United Offensive. This village is ideal for small-squad battles.
Rohan Oil – One of the biggest employers in the region, the refinery is located near some of Adal's oldest petroleum derricks.
Quarry (Al Safwa Quarry) – It is one of the three main industrial areas of Al Mazrah, due to the vast deposits of limestone. There are also lots of warehouses and hundreds of chiseled stone blocks.
Al Mazrah City – This is the largest point of interest in the Al Mazrah map. Players will find high rise, modern buildings in this city, which was once planned to be ideal. But now it's home to the people who live in the slum areas on the outskirts.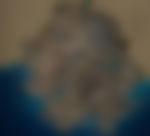 Hydroelectric (Zarqwa Hydroelectric) – This is a mix of historical landmarks and modern industrial buildings. They are scattered around the rivers that generate electricity for this very small town and for the entire region too.
Marshlands (Mawizeh Marshlands) – It was once the home of an ambitious River Diamond Luxury Resort in the 20th century. However, due to the rising river level, it remains flooded with the water as well as the trash flowing from the city to the north.
Caves (Sattiq Caves) – It can be described as a deep network of underground hideouts. It lies in the plain sight of a very small village, located on the mountainside. A communications tower and small homes are also there in this POI.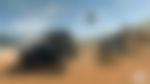 ADVERTISEMENT
Article continues below this ad
Observatory (Zaya Observatory) – It is comprised of several Domed structures, while also including a destroyed one. Most importantly, there are research facilities located between each of the observation buildings.
Al Sharim Pass – This is an old monastery and mausoleum, overlooking a zoo and also a modern village. The tallest hill houses some of the most modernized buildings. However, they are partially destroyed due to the effects of war.
Ahkdar Village – This world heritage site features a central courtyard along with the market areas in the west. On the other hand, there are modern apartments located in the east side.
Sa'id City – The modern mall is juxtaposed by very old apartments that previously housed the port workers. There is a medieval-themed carnival as well in this POI alongside a minor league football stadium.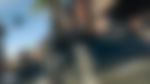 Port (Hafid Port) – It is the economic gemstone of the map of Al Mazrah, ending the Rohan Oil pipeline out to the bigger locations. It also houses some large warehouse structures. The Port itself consists of small containers because of the international economic barriers for the region.
Sawah Village – This once-bustling coastal village is now submerged underwater. There is a crashed freight ship also, seen in this village.
Cemetery (El Samman Cemetery) – The area is consisting of a graveyard, mostly in bad condition. A collapsed water tower now floods dozens of graves. This area is only guarded by the broken stone walls.
Sariff Bay – It is the home to the country's most valuable fisheries. It features the history of Al Mazrah and also Adal region. There are vibrant downtown sections along with the suburbs. Modern resorts and few small islands are also there in this area.
Al Bagra Fortress – This walled city contains the region's medieval history. It was previously a museum, built for the purpose of displaying its cultural significance.
Airport (Al Malik Airport) – This Terminal is located to the south of Al Mazrah. It's made with the combination of traditional and modern architecture.
ADVERTISEMENT
Article continues below this ad
Call of Duty Warzone 2 releases on November 16th, 2022. It will be available for free on PS5, PS4, Xbox Series X|S, Xbox One, and PC.
WATCH THIS STORY: Top 5 Call of Duty Games of All Time