Warzone Fan Uncovers an Annoying Glitch Which Could Ruin the Pacific Update
Published 12/16/2021, 3:30 PM EST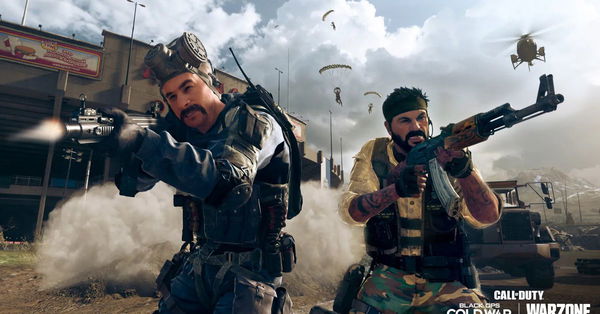 ---
---
It has hardly been two weeks since the Pacific update of Call of Duty Warzone has launched and fans have already started discovering annoying and insane bugs. The latest find by a Redditor is a game-breaking bug that ruins the playing experience for the fans. The visual bug does not let the player scope properly with certain operators. This may be very annoying when a player is in a midst of a combat situation. There are several other bugs as well, which Raven might attend to soon enough.
ADVERTISEMENT
Article continues below this ad
Redditor finds out an insane bug that hinders Warzone gameplay experience
ADVERTISEMENT
Article continues below this ad
WATCH THIS STORY –  Toughest Video Game Bosses of All Time
User u/AlpacaPowerrr posted a clip in the COD Warzone subreddit about a game-breaking bug that seems to be really annoying when playing the game. As visible in the clip, when the player is trying to use the Kar 98 with a scope, the scope is not fully visible and is covered by the grip of the gun. This makes viewing targets extremely difficult and is very detrimental to the game-play, especially during high-intensity gun fighting situations.
Besides this, there are other glitches that seem to be breaking the game and not making this update worth the hype that it deserves. One of the biggest complaints received from players is about the rendering and texture of graphics in the game, where buildings appear as grey blocks and objects seem to be defying the laws of physics. These glitches were faced by OpTic Gaming's Scump as well and they reported about the same through a Twitter post.
ADVERTISEMENT
Article continues below this ad
Another hilarious bug that seems to be making rounds within the community is where the Kar 98 has been turned into a semi-automatic rifle and can now fire rounds like any other assault rifle. This is rather strange as a glitch, as the primary purpose of Kar 98 is to be a sniping tool within the meta of the game.
ADVERTISEMENT
Article continues below this ad
Players hope that Raven takes notice of all these weird glitches and bugs and fix the bugs making this update enjoyable for everyone!