Warzone Fans Continue to Struggle as Weird Operator Skin Glitch Causes Trouble
Published 12/30/2021, 11:40 AM EST
---
---
Just a few days back earlier this month the devs launched the Pacific update in Call of Duty: Warzone. Which turned out to be a disaster plaguing the entire game with various glitches and bugs. In fact, the entire gaming community has shown their frustration as the game is in a really awful state. No doubt the developer Raven Software is working on fixing the game by launching patches and updates.
ADVERTISEMENT
Article continues below this ad
But the situation's so bad that these fixes are having negative effects on the game, worsening the situation. Speaking of negative effects, a few days back, the fans experienced a bug that makes the Awoken operator's skin invisible up to a certain distance. And it's been a while and still to this date, the fans continue to face this issue, showing the lack of effort by the devs.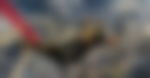 ADVERTISEMENT
Article continues below this ad
For the fans who are unfamiliar with the issue. Season 1 of Call of Duty: Warzone Pacific features a brand new map followed by a new battle pass. The battle pass is packed with brand new challenges, rewards, and many more.
Speaking of rewards, the battle pass also features an "Awoken" skin for operator Francis. But fans can unlock this skin only by reaching tier 100 in the premium battle pass, which also makes this a paid skin. Because the fans need to purchase the premium battle pass for the same.
Massive Leak Reveals Stunning Details On New Weather Elements Set to Debut in Fortnite
Call of Duty: Warzone problematic Awoken operator skin and what more to expect
So it looks like the skin was working fine until the last major update of the game occurred on December 15, 2021. Post this update, the Awoken operator's skin is becoming invisible in the game.
ADVERTISEMENT
Article continues below this ad
Resulting in players not being able to spot players using this skin from a distance of 35 meters or more. This might be a little surprising for fans, but it's actually the case. It's not surprising that these updates and fixes are further screwing up the game.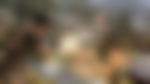 What's even more disappointing is the devs introduced the latest event update on December 28, 2021, but this issue's still unfixed. So this means that fans will continue to face this problem until the devs roll out the next update for the game. In fact, there's still uncertainty that whether the next update will fix this issue. It's disheartening for the fans because this is not expected from a renowned gaming franchise like Call of Duty.
ADVERTISEMENT
Article continues below this ad
Comment down and share your views on this.
WATCH THIS STORY – Toughest Video Game Bosses of All Time