Warzone Fans Left Overjoyed By Latest Update On the Highly-Irritating Krampus
Published 01/03/2022, 3:18 PM EST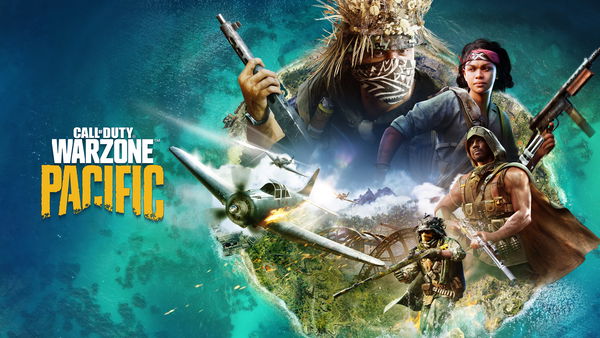 ---
---
Call of Duty Warzone is trending on Twitter for all the wrong reasons. The once massively popular battle royale is in quite a pitiful state. The mode is riddled with bugs. The recent Holiday event did not go well with the community as well. However, to fans' relief, Krampus, the focus of the event, is finally leaving tomorrow. Hence, fans could not be happier.
ADVERTISEMENT
Article continues below this ad
Watch Story: Most Hated Features of Fortnite Chapter 2
Warzone finally gets rid of Krampus
ADVERTISEMENT
Article continues below this ad
Modern Warzone is a streamer that creates content about the game. He is also quite a credible leaker, who has time and again provided accurate and reliable information. He took to Twitter to inform the community that January 4th is the last day fans will have to deal with Krampus.
Awh geez… I thought yesterday was Monday for some unknown reason. He leaves tomorrow. Tuesday, January 4th 😭

So TODAY is the final full day of Krampus and the Festive Fervor event.

— ModernWarzone (@ModernWarzone) January 3, 2022
Fans were quite vocal about how happy they were with this removal. They chided developers for adding such a nuisance in the first place instead of focusing on making the game more playable.
Until yesterday I hadn't played warzone since last summer. I got two kills then this krampus things come out of nowhere and kills me before I can reload. Why in the hell is that in the game

— O F F E N S E (@DarkCloudll) January 3, 2022
Does that mean the Devs are finally back from an undeserved vacation and might actually start working on fixing this beta of a game?

— Dylan Einhorn (@D_Karma92) January 3, 2022
Does that mean that little green elf gone too that shit was annoying asf

— BEARS NATION 🐻 (@Adan93813084) January 3, 2022
ADVERTISEMENT
Article continues below this ad
Needless to say, Krampus was not really popular amongst players. Their hatred towards this beast is rightly justified. Upon the arrival of the event, the being was downright broken. Krampus was extremely resistant to damage. A whole team was required to put him down. This means that solo-queers and lone survivors have little to no scope to deal with him. He is a bullet sponge, which causes players to waste their ammo and have their location revealed.
Adding on to the players' woes, they had no option but to play with Krampus. The Halloween event in Warzone has an option where players can play the vanilla version if they wish to do so. However, this is not the case with this iteration of a seasonal event. Players have to deal with Krampus regardless if they like it or not.
ADVERTISEMENT
Article continues below this ad
Krampus got so overwhelming that Raven Software, the developers of Warzone had no choice but to nerf him. This move failed to please the community. They are of the belief that such an entity has no place in a game such as Warzone. All in all, players are now delighted by the departure of Krampus.