WATCH: Among Us Crewmates Take On the Resident Evil-Type Zombie Horde
Published 02/14/2021, 12:06 PM EST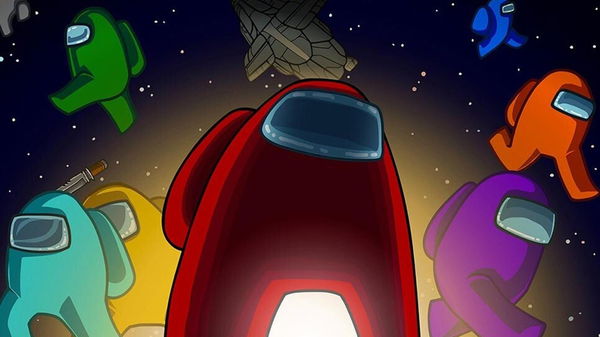 ---
---
The year 2020 belonged to the outbreak of COVID-19 and one other major social deduction gaming title. Although the coronavirus forced people to live in seclusion, this game brought everyone back together. The game that is being talked about here is obviously Among Us that also made a run for Game of the Year. It is strange how things work out, as the title that remained dormant for 2 years, was now competing for the most prestigious prize in all of gaming.
ADVERTISEMENT
Article continues below this ad
The fandom for the title has grown incredibly, as fans churn out art pieces and skin concepts on the official Reddit thread. One particular YouTuber has also joined the party with an amazing new twist to Among Us that now features a zombie apocalypse. Crewmates find themselves stuck in a rock and a dead place with imposters and zombies now on the loose.
ADVERTISEMENT
Article continues below this ad
Check out the fan made clip below that showcased a story of shipmates battling the odds. Who will win between an imposter, zombie, and crewmates as the situation continues to snowball out of control?
video source: STA Studios
Fan made clip felt like an Among Us movie
ADVERTISEMENT
Article continues below this ad
The video showcased an emotional take on the zombie apocalypse aboard spaceship Skeld. It forced the two factions to join forces in order to stand a chance against the growing number of zombies. In the end, things were all sorted out when the crewmates and imposter took care of business in the cafeteria.
Sadly, imposters can never be trusted no matter the circumstances, as mrs potato gutted snowball to secure the win. This entire fan made movie is a perfect example of what a potential Among Us move could look like. It should carry light-hearted tone all the way, as the game is merely made for people to have fun. However, if it comes equipped with an interesting blend of emotions, it will only help to enhance the comedic aspect.
The fan made video has so far recorded 220k views, 7k likes and 900+ comments in merely 24 hours. It speaks volumes about the game's popularity, showing clearly what a potential movie could stand to gain from this. It is up to developers at InnerSloth to decide whether it wishes to take this route.
ADVERTISEMENT
Article continues below this ad