WATCH: Apex Legends Releases Switch Gameplay and First Look At Exclusive Pathfinder Skin
Published 03/03/2021, 6:30 AM EST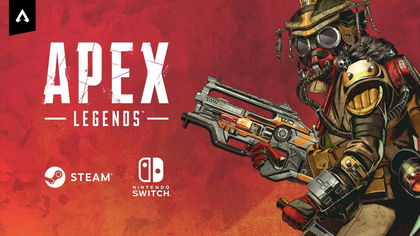 ---
---
Respawn Entertainment is releasing its popular Battle Royale, Apex Legends, on Switch this month. The first Switch gameplay trailer released yesterday, unleashing the game on the mobile console for the first time. However, the Battle Royale seems to have scaled down into smaller dimensions. Other than that, the game is exactly how we know it.
ADVERTISEMENT
Article continues below this ad
After the immense popularity of Fortnite on Nintendo Switch, it was imperative another BR title would make an entrance. However, the gameplay trailer offers some important insights. The game, while running smoothly, also appears to be running at a lower spec graphically.
It has a resolution significantly lower than what we see on console or PC. However, it is nothing new for Switch regulars. Games that are ported to the Nintendo console often run at lower specs than their original version.
ADVERTISEMENT
Article continues below this ad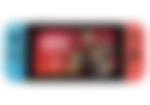 Another burning question that remains unanswered from the trailer is the consistency of the frame rates on Switch. Unfortunately, we could not decipher how smoothly the game will run from the gameplay trailer.
Since Switch will tone down the resolution in the game, the frame rates should be considerably high. Here's hoping Switch will be able to handle the frames when things get mucky down in the Frontier. Though there is no official confirmation from Nintendo yet, we expect the game to run at a minimum of 30 FPS or higher.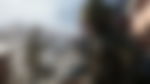 Apex Legends players on Switch will get unique Pathfinder skin
The Switch version of the fan-favorite BR will follow the same season cycle as its console or PC versions. Switch players will also enjoy the same in-game content as their counterparts. Furthermore, this version will include cross-play, allowing players to team up with players from other platforms.
Players will also receive the Legendary Pathfinder P.A.T.H. skin, as seen in the trailer. The skin will be free for a limited time, and users need to hop into the free-to-play title during that time to grab the skin.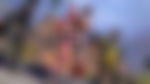 ADVERTISEMENT
Article continues below this ad
Additionally, Switch players will receive 30 levels of the Season 8 Battle Pass for free. After the Apex Legends launches on the console, a double XP event will commence for the first two weeks.
The game demands up to 30 GB of free space and it launches officially on Nintendo Switch on March 9. Watch the gameplay trailer below.
ADVERTISEMENT
Article continues below this ad