WATCH: Battlefield 6 Teaser Hints At a Central Asian Country
Published 03/03/2021, 1:06 AM EST
---
---
Battlefield 6 rumors are building up every day, some of which are now hinting at a viable location. Rumors also suggest that there is a solid chance the game will release by October or November. EA has kept everything about Battlefield 6 or any sequel of Battlefield 5 very secret and while there is no confirmation of this yet, fans believe a reveal for the game will take place this month.
ADVERTISEMENT
Article continues below this ad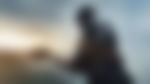 The hype around the upcoming Battlefield title is massive. One contributing factor behind this is the collapse in the popularity of Call of Duty: Warzone. The game is definitely not in a playable state right now, riddled with bugs and glitches.
ADVERTISEMENT
Article continues below this ad
Players would therefore love to see a new Battle Royale title they can regularly grind. There are already several leaks that suggest the game will have a staggering 128 player count and massive destruction levels.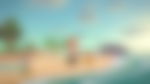 Next Battlefield game might be set in Kazakhstan
YouTuber DANNYonPC made a Reddit post about a possible setting for Battlefield 6. While the post now stands deleted, his findings are well out. According to the YouTuber, EA had teased the next Battlefield game way back in 2020. In a Battlefield tech video, showcased by EA in 2020, there are some random numbers that turned out to be the co-ordinates of Kazakhstan.
There is also a second teaser that fans discovered from Battlefield 5. The Eidolon skin's medallion has a series of numbers in roman numerals. If we use these numbers as co-ordinates, they again point to the same Central Asian country.
ADVERTISEMENT
Article continues below this ad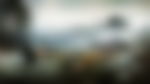 This might be a coincidence or fans are going to see Kazakhstan as the primary setting in the next BF title.
Fans might not have to wait too long for an official confirmation. During an earning's call, EA's CEO Andrew Wilson, confirmed news about a new Battlefield game which they will reveal in spring. Therefore, fans will get their first official news and trailer by the latest June 2021.
ADVERTISEMENT
Article continues below this ad
This next-generation BF title will also benefit from the new-gen hardware of Playstation 5 and Xbox Series X and S. Therefore visuals and performance will be a lot more enhanced. Here's hoping EA will put its fans out of misery soon and drop the first trailer by the end of this month.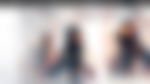 Trending Stories