WATCH: Best Landing Spots With Great Loot for Fortnite Season 8 to Secure Victory Royale
Published 09/15/2021, 10:47 AM EDT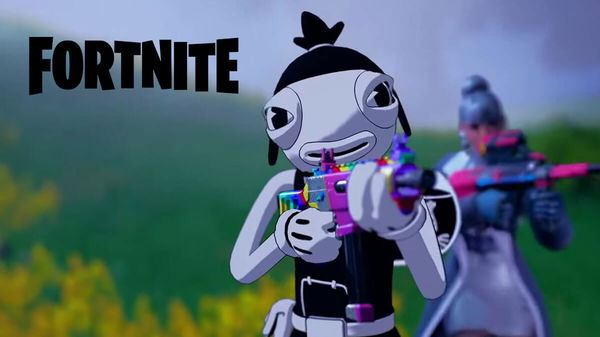 ---
---
Season 8 in Fortnite started with the rainfall of Kevin The Cube that reshaped the Battle Royale island. The community was only expecting to see the return of one cube, but it turns out the alien vessel harbored countless versions of it. This cube may be the power source for the aliens as they learned and mastered every secret it held. And The Operation: Sky fire ended with total chaos, leading into season 8.
ADVERTISEMENT
Article continues below this ad
The operation paved the way for the island to be reforged in a mysterious way, and it indeed will add a range of new points of interest. The story never progressed beyond that point, and it left everyone in limbo.
However, the new island compels us to unlearn everything from the previous season and explore every nook and cranny of the new region. Among the landing spots in the region, there are some that are better than others, and information regarding the best ones will give you a head start.
ADVERTISEMENT
Article continues below this ad
video source:  SypherPK
Best landing spots on Season 8 island of Fortnite
ADVERTISEMENT
Article continues below this ad
The start of the new season brings a new range of points of interest and lots of unexplored areas. The first location that everyone should know about is between the north section of Craddy Cliffs and Steamy Stacks.
This region contains a mountain with lonesome building a decent loot. You can find gold, treasure chests, resources, and weapons to kick-start the game. If you are unsatisfied with the loot, then nearby points of interest will serve as a great area for further exploration.
You can find a watchtower nearby that will grant you more lucrative items. This area is not a famous drop zone, and it also contains two secret basements that were added later. One of those secret areas includes a bunker that not many people are aware of. You can find armor barrels, beds that give out gold, high-tier loot from treasure chests, and more.
ADVERTISEMENT
Article continues below this ad
This season has also brought back fishing into the meta. Gamers can find the returning harpoons that will help you pick up lucrative fishes. These fishes will grant you shields, health, and other buffs. You can fish for a while and stack up fish instead of a health kit or armor jugs to compensate for your healing problems.
Watch this story: Best-Selling Games of All Time
Trending Stories