WATCH: Call of Duty Warzone Season 3 Trailer Featuring Nadeshot, Jack Harlow, Swae Lee, Jack Grealish, Young Thug, and More
Published 04/22/2021, 1:57 PM EDT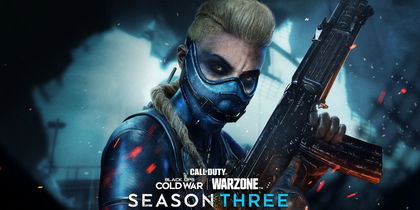 ---
---
Activision is gearing up for the new season, as it rolled out a blockbuster trailer Call of Duty Warzone. The studio recently shared a star-studded trailer for the upcoming season. The trailer featured top-notch athletes, musicians, a footballer, and a major Esports personality of the modern era.
ADVERTISEMENT
Article continues below this ad
Safe to say, Warzone is about to go through massive changes in Season 3 that the studio has kept a secret. The looming threat on the storyline is certainly pointing at an apocalyptic event that will reshape Verdansk.
ADVERTISEMENT
Article continues below this ad
video source: PlayStation
Activision revealed the roadmap for Season 3
The studio has been quite busy with the promotional and marketing activities of Season 3. The studio roadmap for this season shed light on an important element that will definitely have an impact. By all means, Warzone is about to see an overhaul of unprecedented scale that could alter the title forever.
Things are heating up, as the Battle Royale island is already housing a zombie horde. Activision added them to Verdansk for the purpose of an elaborate apocalyptic event. Theory crafters have already pointed fingers at nuke events that could reshape the Battle Royale map. Doomsday event could happen in Season 3 of Call of Duty Warzone
Activision attached an important intel update about the storyline for the Battle Royale game. It suggested a massive swerve in the storyline that could put the title on the brink of a zombie apocalypse.
"The zombies were only limited to this shipwreck during the initial weeks of the season, but as tracked by Armistice Central Command, the undead moved to different areas of Verdansk. At first, it seemed that the zombies only moved from area to area and that no spread was occurring.
ADVERTISEMENT
Article continues below this ad
Until, in the most recent Containment Protocol, it was found that contamination stayed within zones, triggering clouds of the unknown gas. Fortunately, plenty of Gas Masks can be found within these Corruption Zones, but if an Operator dies within one, they perish and turn into one of the slavering undead."
The update size for Season 3 on PC will be around 25.9 GB for Warzone. Meanwhile, owners of Black Ops Cold War will have to download 131.1GB of data. These update files vary for PS4, PS5, Xbox Series X/S, and various other consoles.
Warzone is still battling the serious issue of hackers and returning bugs. The title may have entered its third season, but the studio still has a lot of work on its plate. Keeping the gameplay experience intact needs to become a priority for the studio, as each season will add new content and bugs.
ADVERTISEMENT
Article continues below this ad