Watch Dogs: Legion: 60FPS Performance For Next-Gen Coming With Update Version 4.5
Published 05/16/2021, 2:17 PM EDT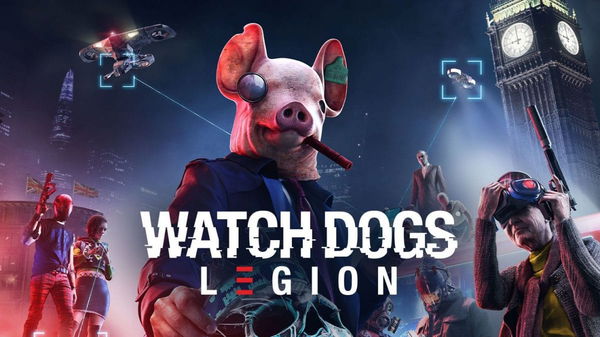 ---
---
Watch Dogs: Legion is the third installment in the series following 2016's Watch Dogs 2. The game originally released at the end of October in 2020. Legion allows players to "build a resistance from virtually anyone you see as you hack, infiltrate, and fight to take back a near-future London that is facing its downfall."
ADVERTISEMENT
Article continues below this ad
Legion recently received its version 4.0 update and Ubisoft has already revealed some of the features included in the upcoming version 4.5 update. One of the main features highlighted in the blog post is the addition of 60fps performance mode on both PS5 and Xbox Series X.
This was a much-needed feature considering the game originally provided 30fps on next-gen systems. According to Ubisoft, it is "one of the biggest requests from our next-gen console players".
ADVERTISEMENT
Article continues below this ad
Update 4.0 adds crucial features to Watch Dogs: Legion
Ubisoft also added several other features to Watch Dogs: Legion with the 4.0 update. Firstly, Operative Deep Profiling is the "ability to access the Deep Profiler of operatives in addition to recruits. So, when you see that operative that has a relative with your exact last name, you can actually go find them and start a little family reunion of your own." In addition to this, they have also improved operative bios and added a friends-only toggle setting for co-op missions.
Other changes introduced with the update include:
ADVERTISEMENT
Article continues below this ad
Unlocking access to all Shops in the hackerspace after visiting them in the world.
Rotate character model in shop interface.
Toggle clothing on/off in the shop interface.
Increased recent event memory cap from 5 to 15.
Operative Stats section added to the bio.
A major change Ubisoft introduced with update 4.0 was character customization. According to the blog, " We sat down with Character Technical Director, Kieran O'Sullivan, to talk about the work that went behind creating this, and how the community's feedback and suggestions were involved in making this happen." Players can now customize their character's hair, beards, tattoos, makeup, piercings, and more.
Are you excited about the arrival of the version 4.5 update? Let us know in the comments down below.
ADVERTISEMENT
Article continues below this ad