WATCH: Energetic Twitch Streamer Lands Herself In Serious Trouble by Causing a Massive Fire
Published 05/12/2022, 3:24 PM EDT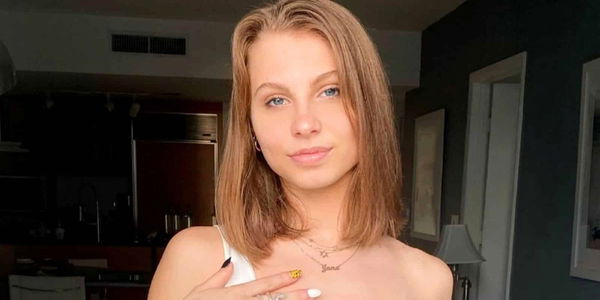 Over the years, content creation has become a popular occupation among the young generation. Furthermore, several people dream to follow in the same footsteps as their role models in the community. The most popular online creation platforms are Twitch and YouTube.
ADVERTISEMENT
Article continues below this ad
Several famous streamers such as Ninja, Pokimane, Shroud, xQc, Sykkuno, and many others stream on Twitch. Apart from being a great streaming platform, Twitch is also known for many controversies between content creators. However, the entire Twitch community was shocked by an unbelievable incident that was caught live during a subathon.
ADVERTISEMENT
Article continues below this ad
Continue reading to find out more about the recent mishap incident caught live on Twitch.
Twitch streamer kjanecaron nearly lights her own kitchen on fire during subathon
Twitch is an American video live streaming service that focuses on video game live streaming, music broadcasts, creative content, and "in real life" streams. It's one of the best video game live streaming services, not to be confused with services that let you play video games through streaming.
Over the years, Twitch has helped several creators to display their hidden talent to a vast audience. There are several streamers on the platform who love vlogging, cooking, video games, and much more. Recently, one Twitch streamer nearly avoided a disastrous incident on Livestream.
Twitch streamer, kjanecaron, almost burnt down her entire kitchen during a recent cooking stream as part of her subathon. Ludwig's month-long success back in March 2021 made subathons hugely popular in the community. Since then, several streamers conduct their own subathons with increasingly wilder concepts and runtimes.
WATCH THIS STORY: From Call Of Duty To Minecraft: Ranking The Highest–Selling Video Games of All Time
Kjanecaron is a Twitch streamer with over 90k followers on the platform. She decided to run a subathon and only one day into her subathon she decided to spice things up through her cooking skills. However, things didn't go as smoothly as she planned, and her watchers witnessed a disaster strike.
ADVERTISEMENT
Article continues below this ad
Eventually, the streamer's pan quickly overheated and clouded her entire kitchen. Naturally, kjanecaron panicked and tried some water into the pan; however, the mixing of oil and water only made things worse. The oil was splattered everywhere and the fire almost spread throughout her entire kitchen.
ADVERTISEMENT
Article continues below this ad
Thankfully, the situation was resolved when the fire department came to clean up the mess. With thousands of watchers, kjanecaron was able to escape the situation with only a slight burn on her hand. What are your thoughts about this incident? Let us know in the comments down below.