WATCH: Genshin Impact Having a "Ghost" Mondstadt Behind the Knights of Favonius Headquarters
Published 01/22/2023, 9:50 AM EST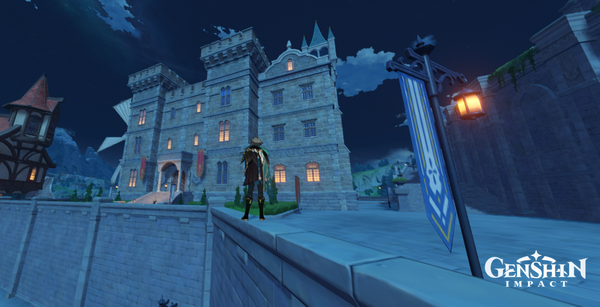 Genshin Impact is one gacha game that has successfully enticed players with its utopian world. The elements of the word engross the players in an experience that they love. But has anyone wondered what lies behind the boundaries of the Mondstadt region? Well, we certainly have an answer.
Character banners, weapons, skills, unnerving challenges, and events like The Lantern Rite that lie in the journey of every traveler on the land of Teyvat are in themselves a masterpiece. But HoYoverse seems to have made another masterpiece behind the windows of the Knights of Favonius headquarters. Because it turns out there lies a rather fake Mondstadt.
Genshin Impact YouTuber unravels a world beyond the Knights of Favonious headquarters' windows
ADVERTISEMENT
Article continues below this ad
The land of Genshin Impact is full of unpredictabilities and star-gazing sceneries, Starsnatch Cliff being one of many. But when one enters the headquarters of the Knights of Favonius, one can enter the room where the players meet Lisa and Jean for the first time. There, if one goes to the window and looks outside of it, Mondstadt could be seen. This scene, as it turns out, is rather a fake one.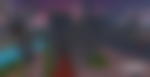 YouTuber Mockermay has done an amazing feat of somehow unraveling the world outside of the windows. For this, the creator takes the help of 5-star Anemo Wanderer and the Geo female traveler. As the Wanderer launches into the air, he lands on a wooden plank. By switching to the Geo traveler, he uses the ability that unearths a structure which gives a platform to go higher.
Doing this two to three times, the YouTuber reaches the topmost point possible and pans the scene of a "ghost" Mondstadt, wherein one cannot land a footstep. Surfing through the ghost city, one sees trees and structures floating in the air. Moreover, the area outside it seems to be a PNG as stated by the YouTuber.
ADVERTISEMENT
Article continues below this ad
To catch a glimpse of it, one can see the attachment below:
Therefore, it wouldn't be wrong to say that HoYoverse actually left no stone unturned to completely engulf its players inside the utopian world of Teyvat. The attention to detail and justification for the art of the game is commendable.
ADVERTISEMENT
Article continues below this ad
What was your reaction after seeing the world of Teyvat outside the window of the headquarters of the Knights of Favonius? Do tell us in the comments below.
Watch this Story: 10 Mightiest Weapons in Genshin Impact