WATCH: Idris Elba And Tyson Fury Go Toe-to-Toe on EA UFC 4
Published 08/29/2020, 2:18 PM EDT

Follow Us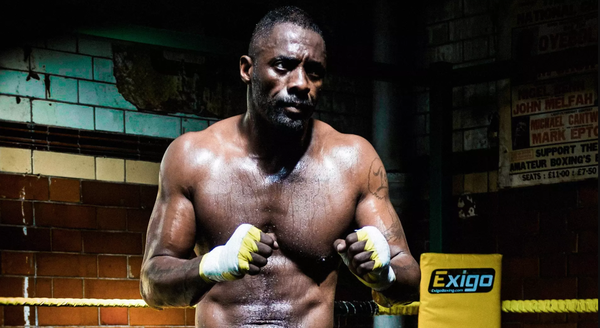 What happens when two legends fight it out in a virtual octagon in EA UFC 4? Unlimited entertainment. Tyson Fury and Idris Elba tested out who is the better player in the game, and the results surprised everyone.
Idris Elba is someone who has a boxing background himself. When pitching him against Tyson Fury, one would expect a fun matchup.
ADVERTISEMENT
Article continues below this ad
Fury chose Cain Velasquez as his fighter, whereas Idris Elba went with Franic Ngannou. The 4-minute video had a lot of action. Fury's Velasquez was throwing in a lot of hooks, one after the other. He followed it up with a lot of knees to the body, driving Elba's Ngannou to the ground.
Elba rose and made a comeback with a lot of jabs. He soon gained the higher ground, driving Velasquez to the mat, following a lot of punches to the body. However, he wasn't able to finish his opponent off.
Elba followed up with a lot of body knees and a roundhouse kick. Fury was quick to respond with his Velasquez. He was able to get his opponent on the ground but couldn't capitalize on the opportunity, as his shots were blocked.
Getting back up, Elba resorted to a newer technique, and it ended up costing him. Stamina is key in a sport like UFC, and Elba went about throwing a lot of kicks that didn't connect with his opponent. This drained up his stamina by quite a lot.
There was a lot of footwork involved in the next couple of seconds. A couple of back-and-forths ended up with Fury driving Elba's fighter to the mat, knocking him out.
Techniques to master in UFC 4
If one wants to master the game, they keep an eye out for their stamina. Delivering moves that don't connect will bring down your work rate. This opens up space for the opponent to gain the higher ground.
ADVERTISEMENT
Article continues below this ad
Another technique one could try to master is keeping a close eye on their opponent's move set. Elba kept making the same move repeatedly; something Tyson Fury would have noticed.
Lastly, keeping a check on the stamina bar and using moves that perplex the opponent will be a huge boost for anyone looking to ace the game.
ADVERTISEMENT
Article continues below this ad