WATCH: Metal Band's Epic Reaction to Doom Eternal's Intoxicating Music
Published 09/12/2021, 2:13 PM EDT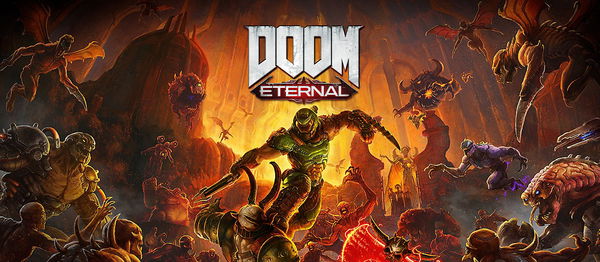 Video games and music go hand in hand and it has produced several unforgettable musical scores. Pioneer of the FPS genre and one of the greatest FPS franchises in Doom has taken advantage of promising. It is an intoxicating mixture of metal music, guitar riffs, and good old-fashioned rip-and-tear gameplay. It makes for an experience that is peerless, and it certainly leaves an everlasting taste that becomes etched in your memories.
ADVERTISEMENT
Article continues below this ad
Popular metal core band from New Hampshire, TrueShot offered their reaction to Doom Eternal's fantastic musical score. The band's frontman, Richard, and guitarist Adam talked about the nitty-gritty of Doom's splendid music.
ADVERTISEMENT
Article continues below this ad
video source:  TrueShot
The musical score of Doom has been instrumental in title's success
Doom's birth gave rise to a genre that didn't even exist way back in the day. This paved the way for modern era's prominent titles like Counter-Strike, Half-life, Valorant, and many others. The franchise saw a groundbreaking reboot in 2016 that brought forward a splendid modern-day version of the old-school game. It brilliantly mixed the gore of original games wanted to display in tandem with a piece of mind-boggling heavy metal music.
Sound designer and lead composer, Mick Gordon has done a brilliant job with the first reboot. He was then brought back for the follow-up title Doom Eternal, that was released in 2020. It reprised the same emotions and gameplay feel along with a musical score that took things to a whole new level. The studio promised it to be the next evolution for the franchise and music as well. Indeed, they delivered with the next iteration that the entire world has now grown to adore and appreciate.
ADVERTISEMENT
Article continues below this ad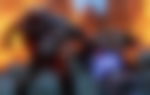 Bethesda needs to come up with a third iteration of the franchise soon
ADVERTISEMENT
Article continues below this ad
The latest reboot has once again brought the franchise back from the dead and straight into pop culture. Now that Bethesda has joined the American gaming giant, Xbox in 2021, it should pick up this fan-favorite project once again. Everyone's eyes are firmly sitting on this incredible tie-up that can bring forward another fantastic Doom game and intoxicating musical score.
Watch this story: Worst Video Game Movie Adaptations