WATCH: Nickmercs Shows a Roller Coaster of Emotions in His Recent Apex Legend Stream
Published 02/05/2022, 2:42 PM EST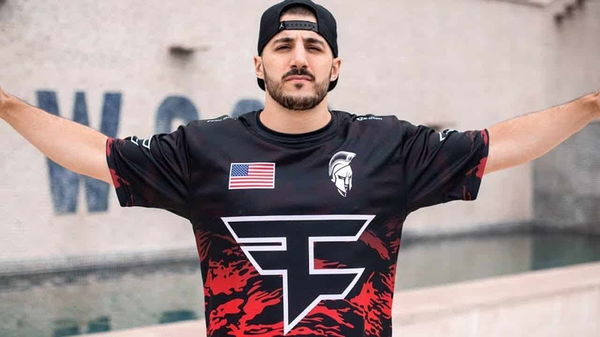 Nicholas Kolcheff, commonly known as FaZe Nickmercs, is one of the most popular Twitch streamers in the gaming community. One thing that sets Nickmercs apart from other streamers on the purple platform is his livestreams.
ADVERTISEMENT
Article continues below this ad
Nickmercs' streams always feature a roller coaster of emotions and a bunch of hilarious moments to enjoy. To put it simply, he is considered to be one of the most entertaining streamers on the purple platform.
Also Read: Will Xbox Fans Get To Enjoy MLB The Show 22? Every Platform You Can Play the Hard-Hitting Game On
ADVERTISEMENT
Article continues below this ad
Nickmercs is very expressive
Recently, Faze Clan's official Twitter handle shared a livestream of Nickmercs in which he is seen expressing a roller coaster of emotions. At one point, fans can see Nickmercs all confident about his gameplay, showing off his Apex Legends skills, and the next second, he just gets eliminated.
After getting eliminated, Nick says, "You got me. You fuc*** got me."
Unsurprisingly, this video has been a great hit with all FaZe fans, and the comment section is filled with funny memes. So let's have a look at some of the most hilarious fan reactions to Nickmercs video.
Some similarities there. Definitely!
Some fact right there!
WATCH THIS STORY: Toughest Video Game Bosses of all Time
No doubt about that.
Start playing it yesterday!
Need to play that game mode it looks so much fun

— Gold (@GolDAbdi1) February 5, 2022
Action speaks louder than words and so does this GIF.
What if Nickmercs had been cast in Breaking Bad instead of Bryan Cranston?
His streams will do that to you.
ADVERTISEMENT
Article continues below this ad
Nick is the go-to streamer for Warzone and Apex Legend content for many fans out there, and his tournaments in particular pull in a massive crowd. With over 6.3 million followers on Twitch and 2 million on Twitter, and considering his own tournaments drawing thousands of subscribers, it's safe to say that Nickmercs is killing it right now and showing no signs of slowing down.
What are your favorite moments of the streamer? Also, who is your favorite FaZe clan member? Let us know in the comments section below.
ADVERTISEMENT
Article continues below this ad