WATCH: Nintendo Switch on Its Way to Hit the Billion Dollar Mark in Sales?
Published 08/14/2022, 12:30 PM EDT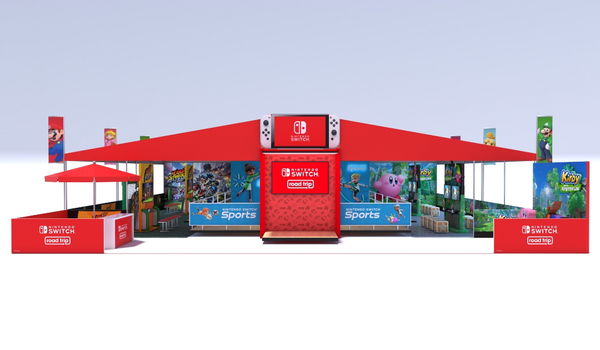 Nintendo has always offered the best gaming experience with its past consoles. However, with their latest Nintendo Switch, the Japanese giants have exceeded every expectation. It wouldn't even be wrong to say that Switch is one of the best consoles.

The Japanese multinational video game company released Switch in 2017 to succeed the Nintendo Wii. Until the release of Switch, the Nintendo DS was the most successful handheld console, while Wii was the fourth-best home console. Further, Sony PlayStation 2 took the top spot on the best-selling console list.
But when Switch joined the race, it competed against not only the handhelds but also home consoles. The Japanese multinational company sold around 111.08 million units. It not only outperformed its predecessor Wii, but also took on Sony's then-latest console PlayStation 4.
ADVERTISEMENT
Article continues below this ad
Nintendo's game-changing hardware concept for Switch
The Primary reason Nintendo sold so many Switch units was the hybrid technology. While other video game companies focused on home consoles, Nintendo focused on house-held. After all, the most successful Nintendo console was the handheld Nintendo DS.
The Japanese company developed a hybrid technology to satisfy all kinds of gamers. Nintendo Switch can be used as a handheld using the joy-cons and also as a home console using the dock that comes with Nintendo Switch.
Nintendo Switch software takes the throne
Suppose hardware wasn't enough to prove that Switch is the best console in history. Then let's talk about the software now. The Switch offers many video games, most of which are the company's original games. Meanwhile, other companies like PlayStation and Xbox rely on third-party publishers for a super-hit games.
ADVERTISEMENT
Article continues below this ad
The most sold game in PlayStation's history was the Grand Theft Auto V, which was not a Sony Original. Instead, this was from Rockstar Games. PlayStation 3 sold around 29.52 million copies. Meanwhile, the highest-sold Sony Original game is the 2018 God of War, with 19.5 million copies sold for PlayStation 4.
Meanwhile, the most sold Nintendo game is the Mario Kart 8 Deluxe, released for Switch. The Japanese company sold around 46.82 million copies of this game. Further, it is a Nintendo original game like all the other top ten Nintendo games. There are rumors that Switch will easily sell over $1 billion game copies.
ADVERTISEMENT
Article continues below this ad
WATCH THIS STORY: Ranking The Highest Selling Nintendo Games of All Time
Undoubtedly, Nintendo has not only excellent hardware but also the best software. Recently, the hybrid console's demand has been an enormous boost. It seems the number of sales for Switch will only go up. Do you also think that Nintendo Switch is the best console?