WATCH: Pewdiepie and CinnamonToastKen Compile the list of Richest YouTuber in 2021
Published 09/15/2021, 2:13 PM EDT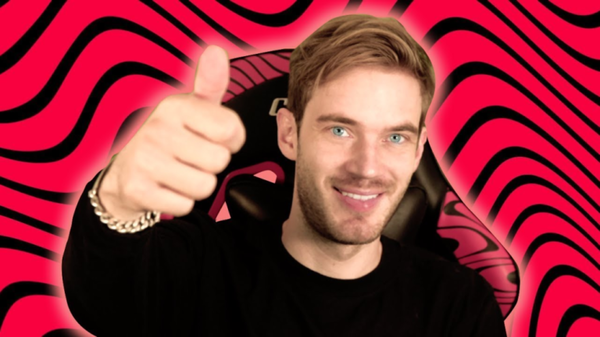 ---
---
Felix Arvid Ulf Kjellberg or better known as PewDiePie is arguably one of the biggest names in the streaming industry. The Swedish powerhouse has built an industry around him by posting videos consistently for the past decade. He is the most subscribed content creator on YouTube with a mammoth fan-following of over 100 million subscribers.
ADVERTISEMENT
Article continues below this ad
Another thing he is one of the richest people on YouTube. He has amassed millions of dollars by simply posting videos every single day. The 31-year old YouTuber recently sat down with CinnamonToastKen to review the list of the richest YouTubers in 2021. And the list contains names of new entrants, who have risen to fame following the explosion of the industry.
ADVERTISEMENT
Article continues below this ad
video source:  PewDiePie
PewDiePie reviews the list of the richest YouTubers in 2021
Lists like these are compiled with the aid of simple math and the number of views each creator pulls. It is obvious that this list is going to contain Felix's name, but it would be interesting to learn who the other 9 members of the elite club are.
MrBeast

Jimmy Donaldson aka Mr beast. is truly the modern-gen superstar who could pose a serious challenge to Pewds throne. He has been on the grind for 9 years and he is sitting at 69 million subscribers and pulls in $13 million. He invests everything that he makes right back into the channel with the sole purpose of creating the biggest channel imaginable.
PewDiePie
Lo-and-behold, everyone's favorite YouTuber has arrived on this list. He pulls in millions of views and has properties all over the globe and is the biggest name in the business. He holds the record of most subscribed YouTuber with over 100 million followers.
David Dobrik
Famous for being the charming and entertaining personality on the web, David is making a bank on YouTube. He routinely gives away Lamborghini, Tesla, and more to his friends. It certainly points to the insane wealth that he is making with his YouTube that has 18 million followers. With a plethora of multi-million dollar mansions, David is indeed one of the biggest names in YouTube's ecosystem.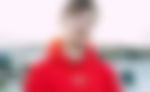 Dude Perfect
This channel is owned and managed by a group of 5 friends who rake in some serious cash flow each year. The channel enjoys a fanbase of over 50 million subscribers and it is said to pull on over 10 million dollars each year.
DanTDM
He is a Minecrafter YouTuber, who posts let's play videos on his channel. Dan pulls in billions of views and holds a record for the most viewed Minecraft Youtuber and earns around $6
Jelly
He is another big video game content creator of the platform who boasts a massive fan following of 22 million subscribers. He is estimated to be making around $18 million each year.
Markiplier
The most loveable YouTuber in the platform's history and he also enjoys a massive fan-following of 27 million followers. He has kick-started his own clothing brand and his channel. He is estimated to be making $12 million each year.
James Charles
An unlikely superstar who broke all stereotypes by kick-starting fashion and make-up content that even major celebrities follow. The YouTuber easily rakes in nearly $10 million from various sources.
Unspeakable
ADVERTISEMENT
Article continues below this ad
Nathan, or better known as Unspeakable, enjoys a fan following of nearly 10 million dollars. He makes around $13 million through the main channel, while his secondary channels might easily put him well above $20 million.
SSSniperWolf
Winner of kid's choice award for the favorite gaming channel, Alia Shelesh easily averages over $27 million each year. She stands at 22 million subscribers and pulls in a massive number of views each day.
ADVERTISEMENT
Article continues below this ad
These 10 people currently make more money than most of us will see in our lifetime, and they are the richest YouTubers of 2021.
Watch this story: Why is GTA San Andreas so good?
Trending Stories