WATCH: Pokimane Pulled Off a Hot Tub Stream and Broke Twitch While Celebrating Her Biggest Day
Published 05/14/2022, 5:02 PM EDT
Imane Anys, aka Pokimane, needs no introduction when it comes to video games and streaming in general. Ever since she began to witness an unmatched recognition on social media, the Twitch star has only seen enormous growth and success in her career so far.
ADVERTISEMENT
Article continues below this ad
While she's mostly known for her gaming skills in League of Legends, Fortnite, and Valorant, Pokimane once surprised her entire fanbase when she joined a usual category on a special occasion of her life. It was in May last year when Imane entered uncharted territory with a hot tub stream.
When Valorant Queen Pokimane did a hot tub stream with her OfflineTV crew!
ADVERTISEMENT
Article continues below this ad
Pokimane is usually found dominating her opponents in famous RPGs, or free-to-play titles. Sometimes she's taking on a new task in GTA V Role Play while sometimes she's seen taking a clean shot at other players during online battles in Valorant.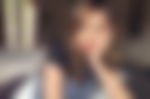 However, there's one thing that Imane missed trying out for a long time. But she eventually did it and, as expected, broke Twitch.
The Hot Tub stream category on Twitch is quite an interesting one on the streaming platform. While one section of the fans loves it, others don't like it a lot for various reasons. Whenever the name is invoked, one usually thinks of the regular star streamers, such as Amouranth, Alinity, or Indiefoxx.
But when Pokimane decided to do a similar stream, it turned out to be an unforgettable moment, to say the least.
Apparently, she convinced her crew of the OfflineTV for a Hot Tub stream last year in May. It was during her 25th birthday and she was preparing to celebrate in style.
As it's seen clearly in the video, one of the members couldn't believe that they were actually doing such a stream. But it all turned out to be a lot of fun for everyone present in the 'tub'.
Imane and all her friends were in the hot tub while doing a countdown to her birthday. As soon as the clock struck 12 am, she was greeted with a special cake.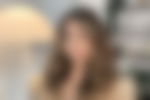 ADVERTISEMENT
Article continues below this ad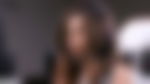 Not to mention that her fans were quite happy to see their favorite gaming streamer kicking off her birthday in such a 'hot' fashion.
What are your thoughts on this interesting hot tub stream by the most followed female Twitch star?
ADVERTISEMENT
Article continues below this ad
Don't forget to share your reactions. Let us know in the comments.
WATCH THIS STORY: The Most Followed Female Streamers on Twitch