WATCH : Rapper T-Pain Gets Hilariously Competitive While Streaming With Twitch Icon Ninja
Published 09/14/2021, 7:57 AM EDT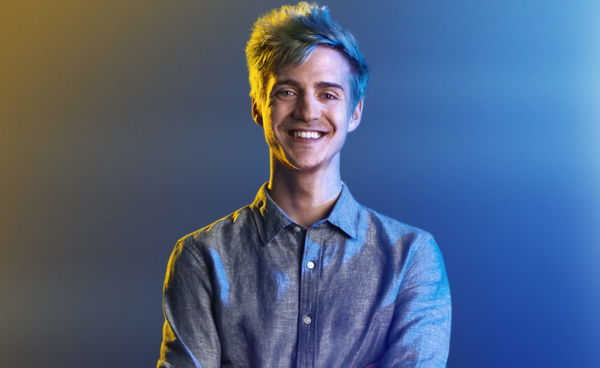 ---
---
Hip-Hop and music enthusiasts definitely know T-Pain for his hit singles and features in several hit songs. Many people might also know him from his ventured into Twitch as a gamer and content streamer. T-Pain has always been hilarious with his various takes and antics during his broadcasts and streams.
ADVERTISEMENT
Article continues below this ad
Speaking of T-Pain, the most interesting thing that happened this week was T-Pain streaming along with Twitch icon Ninja, his wife Jessica, and Nappy Boy's BigCheeseKIT. The stream was a fun-fest, filled with laughter, hilarious antics, and Ninja getting challenged by T-Pain while they played Overcooked 2.
WATCH THIS STORY – The Worst to Buy Properties In GTA 5 Online
ADVERTISEMENT
Article continues below this ad
Ninja rage quits while T-Pain gets overcompetitive
Overcooked 2 is a co-op cooking game where levels can get sweaty enough to self-sabotage themselves. In the stream, Ninja was seen teaching Jessica the fundamentals of the game. As the game got competitive, Ninja screamed, "Hold A to clean the dishes! HOLD THE BUTTON DOWN AND CLEAN THEM!" 
Jessica, on being removed from the game, humorously replied, "Removed by the host? Was that you, Tyler? You f***ing removed me from the game?" Ninja tried his best to defend himself while T-Pain and BigCheese enjoyed the dramatics of the couple in his stream.
Ninja was seen to be apparently very frustrated and tried to rage to quit the game, and he was confronted by his wife, which made everyone in the stream laugh out loud.
The couple would have won, according to Jessica, if Ninja hadn't quit the game so early. Ninja says, "I think the game just heard me scream and kicked everyone out," when everyone was getting removed from the game. And fans would love to see more hilarious content out of these streamers again.
T-Pain streams battle royale games, as well as he is slowly trying to fit in with the gaming industry.
T-Pain disappointed with Apex Legends
Apex Legends fondly boast T-Pain along with Soulja Boy for being patrons of the game, and T-Pain recently tweeted about how Apex Legends is getting extremely sweaty and the SBM is essentially not fair enough for players to enjoy the gameplay.
ADVERTISEMENT
Article continues below this ad
And Apex is like a sauna sitting outside in the middle of Arizona it's so sweaty. If @NICKMERCS is having a good time playing a game, you're probably not gonna have a good time playing that game. Y'all killed a classic like TF2 for some laughs and it's sad 🤦🏿‍♂️

— T-Pain (@TPAIN) September 11, 2021
ADVERTISEMENT
Article continues below this ad
Fans certainly love it when their favorite stars from different industries get together and stream popular games. And as time moves forward, people, hopefully, will get to enjoy their favorite stars streaming games more often.
Trending Stories