WATCH: Redditor Shows the Best Way to Deal With Tower Campers in Call of Duty Warzone
Published 02/12/2021, 10:41 AM EST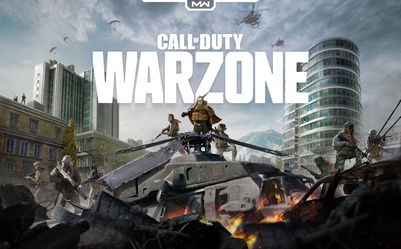 ---
---
Call of Duty Warzone released with a lot of hype and quickly became an important title in the Battle Royale genre. Fans flocked to the latest offering from Call of Duty franchise, and it has managed to build a loyal community ever since. The developers added familiar sandbox maps inside the massive Battle Royale game as an ode.
ADVERTISEMENT
Article continues below this ad
This title was an important addition into the growing Call of Duty franchise, and it has now also merged with Black Ops Cold War. However, the massive nature of the map with limited respawn opportunities encourages the infamous camping style of gameplay. Safe to say, no one in the community likes a camper, as they unfairly jump on unsuspecting players.
If you have faced a similar camping issue on the new Battle Royale map, check out the following video shared by a Reddit user who found an amazing way to deal with these pesky campers.
ADVERTISEMENT
Article continues below this ad Redditor showcased brilliant strategy to tackle camper in Call of Duty Warzone
Players often get shot down by these opportunistic tower dwellers who likes the extensive range combat. These types of players discourage high octane play style as they make map extremely dangerous.
One Reddit user found an exceptional strategy to take out these predictable players. Instead of becoming a cannon fodder, the user found a great method to jump on the campers without being spotted. It is common knowledge that reclusive locations like towers, buildings, and high mountains attract campers. So all you have to do is catch them off guard in order to best them.
Reddit user Wazzaaa777 shared a gameplay video of him taking on the tower campers. This video will definitely inspire you to come with interesting strategies of your own to decimate this annoying play style.
ADVERTISEMENT
Article continues below this ad
The user posted this guide on the official Warzone subreddit to teach his fellow players. He also mentioned that the campers in the above tower shot his entire team. It was indeed a brilliant way to exact revenge from a camping enemy, who refuses to change his ways. Seeing his teammates die to this camper, it must have served as a major motivator for him to come up with the unique strategy.
ADVERTISEMENT
Article continues below this ad