WATCH: Rick and Morty Make Their Own Animal Crossing New Horizons Island
Published 03/21/2021, 10:09 AM EDT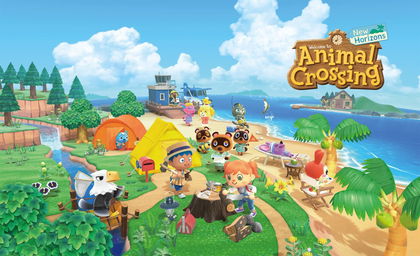 ---
---
Animal Crossing New Horizons is the fifth entry in the Animal Crossing series after New Leaf. Nintendo's life simulator lets players customize and design their personal islands. To do so players have plenty of options ranging from crafting to buying items. Additionally. there plenty of activities to take part in such as gardening, fishing, trapping bugs, collecting fossils, and more.
ADVERTISEMENT
Article continues below this ad
Recently program network Adult Swim uploaded a video showcasing Rick and Morty in the world of Animal Crossing. Their YouTube channel is full of adult-humor and parody videos, which make for a good laugh.
The show Rick and Morty depicts the life of an incredibly smart but perennially intoxicated scientist Rick and his timid grandson Morty. Throughout the season's Rick and Morty go on various adventures across the multiverse.
ADVERTISEMENT
Article continues below this ad
Rick and Morty in Animal Crossing
Rick can be seen teleporting his grandson Morty and himself into a world that resembles that of Animal Crossing. Initially, the pair occupy themselves with catching bugs, building tents, crossing lakes, and fishing as they traverse the pixelated world. However, it would not be a Rick and Morty-themed video if Rick did not come up with some kind of alien invention.

Later in the video, we even see Rick use a Kalaxian crystal to power a full-fledged mech-suit. These crystals were first introduced in the episode "Ricksy Business". Rick goes on to use the suit to wreak havoc across the world and torment, Morty, with a swarm of bees.
This 2-minute video is not indicative of Rick and Morty actually being introduced into Animal Crossing. Similar to most other Adult Swim videos, it is meant to poke fun at the game by showing how chaotic an island run by Rick and Morty would be.
With regard to collaborations, New Horizons will team up with Sanrio later this month. "Starting March 26, the Animal Crossing Sanrio Collaboration Pack will be available for purchase at Target stores across the U.S. at a suggested retail price of $5.99.
ADVERTISEMENT
Article continues below this ad
"You'll be able to use these six vibrantly designed amiibo cards to invite cute and colorful Animal Crossing residents inspired by popular Sanrio characters to your island, including Rita, Chai and Toby."
Would you be excited to see Rick and Morty in New Horizons? If the crossover ever does happen, what new elements would you like to see? Let us know in the comments below. ADVERTISEMENT
Article continues below this ad