Watch: Shroud Annihilates His Opponents on Icebox in Valorant
Published 05/12/2021, 1:37 PM EDT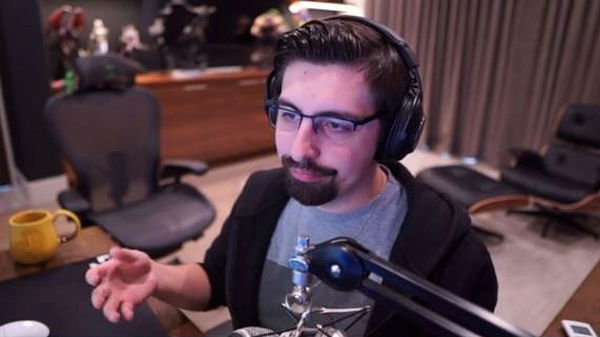 ---
---
Michael Grzesiek, better known by his streaming name Shroud, is a very popular streamer on YouTube and Twitch. He was able to create his name in the gaming community, all thanks to his patience, skills, and experience. He is a very renowned streamer and is often called a legend because of his FPS shooter games experience in Apex Legends, CS: GO, PUBG, and Valorant.
ADVERTISEMENT
Article continues below this ad
Valorant has attracted several FPS games fans to itself. Furthermore, we have seen many CS: GO competitive players like 100T nitr0 quitting CS: GO and shifting to Valorant. Among them, Shroud has also fallen in love with the game.
ADVERTISEMENT
Article continues below this ad
Shroud loves the Icebox map in Valorant
Most players severely dislike the Icebox map in Valorant. However, it looks like Michael's thinking and opinion differ greatly from others. He loves to have some action in Icebox, and it is one of his favorite maps of all.
He said," Back in the Icebox. Whooo!!. Yes, Let's Go.." Michael picked Jett, a duelist, and was able to live up to his teammates' expectations. Other than that, in the whole match, he humiliated the opponent's Viper not once but twice. He declared before the match started that he will kill Viper before she could even use her abilities. He could keep his promise and one-shotted Viper with a headshot of Ghost gun. The second time, he waited patiently for Viper to rotate from B site to A and killed the opponent with just a classic pistol.
ADVERTISEMENT
Article continues below this ad
Overall, Shroud never disappoints his fans. Even after years of quitting the competitive scenario, he still has the skills that helped him reach new heights.
Furthermore, he was able to impress all of his teammates with Jett's ultimate skill. One of his teammates said," Ohhh!! You are so good". He took down two opponents at long range, showing that he still got some skills.
ADVERTISEMENT
Article continues below this ad
However, even after a great showcase of his skills, he still was not able to claim the victory. He lost to the opposition with a 9-13 score, even though he was the MVP of the match. Surprisingly, they were able to hold opponents in the first half and were in the lead of 7-5 score, but things took a different route and they lost in the end.
Trending Stories