WATCH: SypherPK, Nickmercs and Nate Hill Pull Off a Buzzer Beater in the Fortnite Champions Series
Published 04/25/2021, 12:28 PM EDT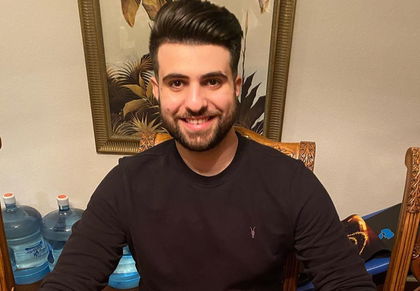 ---
---
In a blog post, Epic Games announced the return of the Fortnite Champions Series. Only players that have reached the Champions division in the arena can take part in this tournament. The major benefits that go to the winner are recognition and prize money.
ADVERTISEMENT
Article continues below this ad
This season, the tournament will follow a four-round format. This will consist of four weeks of qualifiers followed by the semi-finals, reboot round, and culminating in the finals. The event will also feature a combined $3 million prize pool across the eight regions.
The scoring system for the FNCS Chapter 2 Season 6 is as follows:
ADVERTISEMENT
Article continues below this ad
Victory Royale: 30
2nd: 26
3rd: 24
4th: 22
5th: 21
6th: 20
7th: 19
8th: 18
9th: 17
10th: 16
11th: 14
12th: 13
13th: 12
14th: 11
15th: 10
16th: 9
17th: 8
18th-24th: 5
Each elimination: 2 Points
SypherPK and his trio defy the odds
In his recent video, Ali Hassan better known as SypherPK shared his run in the tournament qualifiers. Sypher teamed up with Nickmercs and Nate Hill to form his trio. Since they are comparatively older than the rest of the competition, they were thought to be at a disadvantage.
In order to qualify for the second day of the Champions series, Sypher and his trio had to place in the top 1500. This was clearly easier said than done. In the first game itself, Sypher obtained six of his team's fourteen eliminations alongside the victory royale.
After that impressive first game, however, the trio could not keep up its consistency. They ended up eliminated early or outlasted by other teams in the following games.
ADVERTISEMENT
Article continues below this ad
Entering the last game with only 100 points, the trio needed a big game to reach the 120 point qualification threshold. After having a shaky start with both SypherPK and Nate Hill being knocked down, the trio had to recuperate. Sypher went on to show why he is a legend of the game as he secured four kills and a top 5 placement. This last-ditch effort just about helped them to qualify for the second day.
Do you think Sypher and his trio will end up taking home the Fortnite Champions Series? Let us know in the comments down below.
ADVERTISEMENT
Article continues below this ad