WATCH: The Evolution of Genshin Impact Through the Years
Published 03/18/2021, 8:46 AM EDT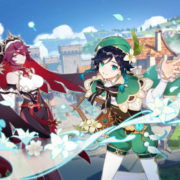 ---
---
Genshin Impact has seen unprecedented success ever since it was released, but its journey was unlike any other. miHoYo had to invest its everything in order to create the magical world of Tevyat in 2020. It took a significant amount of time, patience, and experimentation to come up with this masterpiece. The game development studio had previously rolled out titles that aided it to dip its toes in the RPG genre.
ADVERTISEMENT
Article continues below this ad
The success and failures of predecessors and countless hours of development process led to the birth of Genshin Impact. 2020's overnight success was sitting firmly in miHoYo's oven for a couple of years.
Check out the evolution of Genshin over the years that has led to it becoming the break-out success of 2020.
ADVERTISEMENT
Article continues below this ad
video source: Andrew Louis
Story of miHoYo that led them to create Genshin Impact
miHoYo was founded by a small group of three college students who were fans of anime, comic books, and gaming culture (ACG). This group shared a common goal of building games that would honor all three cultures that they truly admired. They took inspiration from them and molded the concept and style of their games around it.
The company's slogan 'Tech Ōtākou Save The World' accurately depicts this idea.
The gaming studio began its journey with side-scroller 2D games in the initial days. The first title 'Fly me to the Moon' released in 2011, and it was deeply rooted in ACG culture with an elaborate storyline. The studio then followed up with another side-scroller title in 'Gun Girlz' that borrowed many aspects from RPG genre.
These were the beginning days, and the 2D titles indeed produced remarkable results for the studio. It laid down the foundation for them to come up with the first of its kind 3D RPG Gaacha title 'Honkai Impact'. This game put the studio on the pathway of creating Genshin Impact, as it was one of their most ambitious projects at the time.
ADVERTISEMENT
Article continues below this ad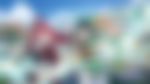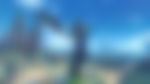 The studio garnered a massive fan following on the back of the success of 'Honkai Impact'. This title played a key role in the development of Genshin and testing the market as it aided them to perfect the upcoming masterpiece title. miHoYo's latest release may have taken the industry by storm, but by no means it was merely an overnight success.
ADVERTISEMENT
Article continues below this ad