Watch: The Shadowy Ghost Woman Mystery Is Finally Solved in Witcher 3 Next Gen
Published 01/22/2023, 11:10 AM EST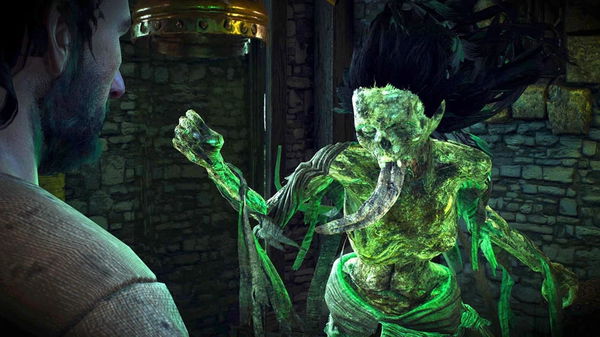 CD Projekt RED's Witcher 3 is arguably one of the greatest RPG games ever made. Ever since its release back in 2015, the game has received around 200 awards. Witcher 3 is regarded as the benchmark in the modern AAA open-world games industry and CPR's greatest hit of all time. 
The biggest selling point of the game is the massive open world that the game takes place in. Filled to the brim with quests and explorable mysteries, there is not a single moment where the game feels stale. And that is why it is no surprise that such a vast world has some disturbing mysteries that are yet to be solved. 
One of these mysteries which had plagued the community for years is finally solved. In the game, there is a certain quest called "A Towerful of Mice". In this quest, players have to venture into an abandoned tower on the island named Fyke. Here, using the magic lantern item given from Keira Metz, players have to talk to the ghosts to uncover the hidden malice. 
ADVERTISEMENT
Article continues below this ad
The Fyke island Ghost Mystery in Witcher 3 
During the player's journey towards the island of Fyke in a boat, they may encounter a shadow mysteriously appearing on deck. For years, there have only been speculations about who this shadow belongs to. Some even claimed that it was the main ghost from the Fyke Island Tower, Annabelle. But to confirm the possibilities, YouTuber xLetalis took on his shoulders the responsibility to solve this age-long mystery.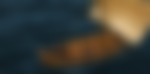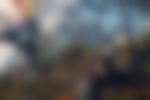 ADVERTISEMENT
Article continues below this ad
In his investigative efforts, xLetalis has confirmed that the reality is much less "exciting" than he had thought. While going around the area, the YouTuber discovered that there is an invisible NPC placed in the air. At first, this only added more questions than answering any of them.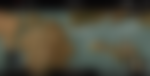 But with a little bit of brainstorming and investigating, the answer was clear as day. In the quest, Geralt of Rivia had to contact Keira through a magical one-way walky-talky called the Xenovox. CPR placed an invisible NPC there to create an illusion of talking to another character (Keira) without seeing them. This also makes sense why the shadow disappears after the quest ends. The YouTuber also revealed that this is a common practice by the devs at CPR as the same phenomena can be seen in CyberPunk 2077. 
ADVERTISEMENT
Article continues below this ad
WATCH THIS STORY- Which Classes Are Hogwarts Legacy Fans Guaranteed to Experience in the Widely Hyped Game?