Watch: Twitch Streamers xQc and Kai Cenat Having a Fun-Filled Outing at Universal Studios and Super Nintendo World
Published 03/12/2023, 10:50 AM EDT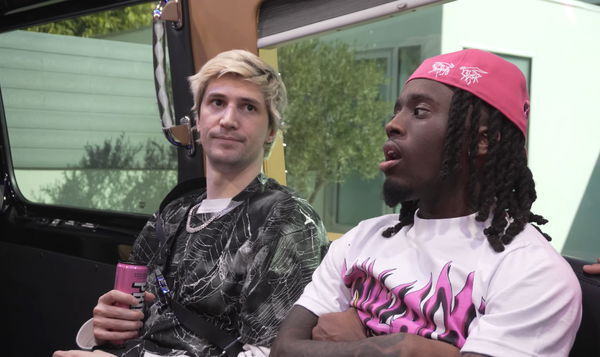 The Twitch powerhouses, xQc and Kai Cenat joined forces to explore the amazing world of Universal Studios. There they looked around the iconic Harry Potter World as well as the newly opened Super Mario World. In their IRL stream, X and Kai shared their amazing day and also how weird the situation gets due to 'super snipers'.
Universal studios are getting a lot of attention because of the amazing success their IPs have accumulated in recent days. After the huge success of the Hogwarts Legacy, people have been flocking to the theme park to experience the 'Magic' in the real life. Also, the upcoming Super Mario Bros. Movie is also attracting fans to the recently opened Mario-themed park. 
Kai Cenat and xQc enjoy their time in the Super Mario World
ADVERTISEMENT
Article continues below this ad
In an IRL stream, both xQc and Cenat took their crew to Universal Studios to live stream their experience. After entering the park and getting swarmed by fans, the duo managed to get past the crowd and receive their VIP passes, which enabled them to get a tour guide and explore the park with special access.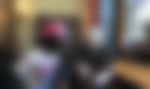 At first, the duo went to the Harry Potter park and practiced their 'Magic' skills, however, it didn't end very well for them. While the staff helped the streamers get around the park with ease, taking care of the crowd. The streamers wandered around and did the famous 'Magic' tricks that 'true wizards' can perform in the park. 
ADVERTISEMENT
Article continues below this ad
After choosing his wand, X tried to perform the 'magic' but no matter how much he tried, he couldn't manage to land any of the tricks. Felix was struggling so hard that Kai stated that he wasn't a 'real wizard'. In the end, Felix asked the crowd if any of them wants to give it a try, and a young girl came and excelled at the tricks xQc failed to perform. As a reward, Felix gave her his wand.
ADVERTISEMENT
Article continues below this ad
After their magical time in the Harry Potter world, the duo went to the Super Mario World, where they took part in various activities. They rode the Mario rides, bought official Mario merch, and tasted the food, but ultimately according to xQc the experience was "Hyper Mid". In Universal studios, both streamers also met the meme icon and 'super snipers' Matan Even aka the 'Bill Clinton Kid' who gave them a very weird time. 
WATCH THIS STORY: Video Game Franchises returning to Console