WATCH: YouTuber Recreate GTA San Andreas Trailer With Next Gen Upgrade
Published 01/03/2021, 11:01 AM EST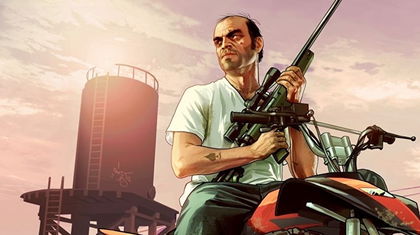 ---
---
The yesteryears of GTA franchise has some of the best storylines and legendary characters that are immortal in pop culture. Fans have been going gaga over them for more than a decade, and it does not seem like there will be an end to their fandom. Although, the franchise has moved on from the yesteryears and is now only focused on creating sequels and DLC content for the latest iteration, GTA V. It does not seem like Rockstar Games has any plans to remaster the older ones.
ADVERTISEMENT
Article continues below this ad
And since the developers are not keen on doing the job, a YouTuber took it upon himself to envision what it would be like.
He imagined everyone's favorite game, GTA San Andreas, with astonishing visual upgrades, suitable for the new-gen.
ADVERTISEMENT
Article continues below this ad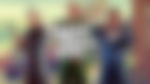 GTA San Andreas never looked this amazing
Youtuber XXII recently posted a video on the channel that featured a new revamped version of the game. He reimagined the entire trailer and the world of GTA San Andreas and how it would look like if it got remastered. The new upgraded version balances out the same experience that the original game had while also showcasing the world in a new light.
It is not a perfect product, as you can point out from the video below, but it does demonstrate what the remastered version could look like. You can check out the video below and come up with your own opinion on whether the game deserves to be remastered.
ADVERTISEMENT
Article continues below this ad
Rockstar Games recently released a massive DLC 'Cayo Perico Heist' that took the players on a trip to the Caribbean islands. The franchise had not stepped outside American soil in a long time, and the community was happy to embrace this change. GTA V was released nearly eight years ago, and it seems like it is almost time for Rockstar to really get working on a sequel to it.
On the flip side, though, it will also mean a less likelihood of previous games being remastered as the studio would surely be fully occupied with the next installment.
ADVERTISEMENT
Article continues below this ad