WATCH: Zendaya Tries Her Hand at Playing Spider-Man, Fails Hilariously
Published 01/23/2022, 5:33 AM EST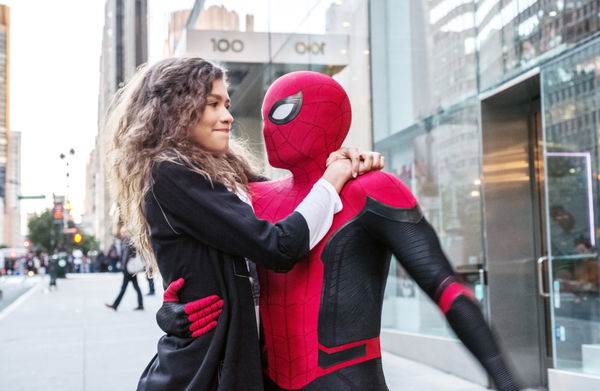 Zendaya's popularity skyrocketed following her appearance in Marvel Studio's Spider-Man movies. She has quickly won the fans' hearts with her wholesome dynamic with Tom Holland in the movies and perfectly fits the role of MJ in the movies. Fans love Zendaya for her elegance and charm.
Recently, even Zendaya couldn't resist trying her hands at the Spider-Man game on PlayStation. She seems to be terribly failing at keeping up with the pace of the game, which is something that makes the below video incredibly hilarious.
Watch Zendaya lose her patience in the game in the video below.
ADVERTISEMENT
Article continues below this ad
Zendaya loses her patience playing Spider-Man
Marvel's Spider-Man stars perhaps enjoy gaming from time to time, and it looks Zendaya couldn't escape the allure of the Spider-Man game either. In the above video, Zendaya tries the game on a PlayStation 4 and seems incredibly frustrated playing it.
Zendaya, unused to the controls of the gamepad and unable to figure out the controls, exclaims "I don't think I can do this" out of sheer frustration. She further says that the controls are giving her anxiety.
When Zendaya was told to press the triangle button, she was unable to find it on the controller and seemed visibly confused. She exclaims, "I don't know what triangle is. You have to tell me 'the top one!'"
ADVERTISEMENT
Article continues below this ad
Seems like Zendaya definitely did not enjoy her experience playing Spider-Man!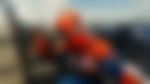 Besides this, Tom Holland, around the time the hype around the new movie was at its peak, also admitted that one of the action moves in the movie Spider-Man: No Way Home was inspired by Insomniac's video game. Holland says, "There's actually one move that Spider-Man does in the game that we took and he does in the film."
Fans must have been absolutely amazed to learn about a reference to their favorite video game in the movie!
ADVERTISEMENT
Article continues below this ad
What do you think about Zendaya trying the Spider-Man game? Let us know in the comments.
WATCH THIS STORY –   Most Hated Features of Fortnite Chapter 2