"We Are by No Means Done" – PlayStation Boss Fires Warning Shot Following Massive Bungie Acquisition
Published 02/01/2022, 8:06 AM EST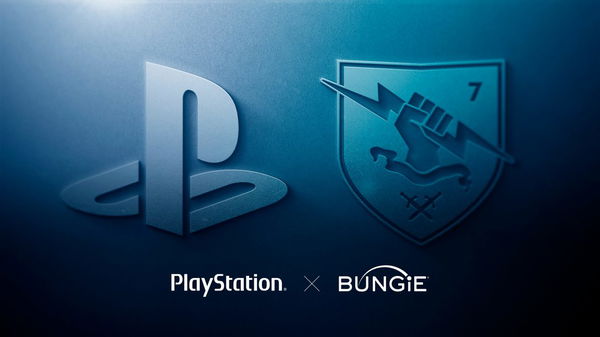 The Gaming industry seems to be going through a bit of an acquisition craze right now. 2022 has witnessed Take-Two Interactive acquiring Zynga, the creator of hit franchise 'FarmVille', in what many claimed to be the biggest deal in gaming history.
But Microsoft soon overshadowed this, bringing industry giant Activision Blizzard under its fold. This gave Team Green access to massive franchises like Call of Duty, WarCraft, and Overwatch. Ever since fans and skeptics have wondered what would Sony's response be to the deal. And on Monday, Sony clarified that they'll be making their own strides.
Sony Interactive acquires Bungie
ADVERTISEMENT
Article continues below this ad
Sony has entered into an agreement to buy Bungie, the creator of the original Halo, and developer of the action MMO Destiny.
Watch This Story- Things Ninja can't live without!
This is a massive acquisition for Team Blue. Bungie is the studio that helped catapult Xbox to its initial success, so the creators of Destiny bring some serious pedigree to the team.
It's a whopping $3.6 billion deal; although it does not seem as mammoth as Microsoft's recent acquisition. But according to Jim Ryan, CEO of Sony Interactive Entertainment, this move doesn't come in response to the Microsoft-Blizzard deal. In an interview with GamesIndustry.biz, Ryan was quoted as saying:
"These conversations have been a number of months in gestation, and certainly pre-date the activity that we have seen this year. From our perspective, this is really doing what we feel is right for PlayStation, and what we feel is the right thing to do to drive PlayStation to places we've never been before."
This move isn't inconceivable, as Sony and Bungie certainly share a history of exclusive and timed Destiny content on the PlayStation platform.
However, many players worry about what this means for the availability of Destiny and future content cross-platform.
We should expect more PlayStation acquisitions
Squashing the rumors about Bungie becoming a studio exclusive to the PlayStation, Sony has declared that Bungie would remain a multi-platform studio with the autonomy to self publish their titles. Likewise, Bungie on their end put out an FAQ regarding the possibility of future PlayStation exclusive titles. According to them:
"No. We want the worlds we are creating to extend to anywhere people play games. We will continue to be self-published, creatively independent, and we will continue to drive one, unified Bungie community."
Notably, Sony seems to have no plans of stopping after the Bungie acquisition. Christopher Dring, head of GamesIndustry.biz had this to say on Twitter.
ADVERTISEMENT
Article continues below this ad
And Jim Ryan told me 'We should expect more' when it comes to further PlayStation acquisitions

— Christopher Dring (@Chris_Dring) January 31, 2022
Sony has had a meteoric growth trajectory over the past year. PlayStation Studios has already acquired Bluepoint Games, Housemarque, and Firesprite. Developers to smash hits like the Demon Souls remake, Returnal, and The Playroom, respectively. Their investment into Discord and the recent Evo Games tournament acquisition remain significant.
ADVERTISEMENT
Article continues below this ad
"We are by no means done. With PlayStation, we have a long way to go. I will personally be spending a lot of my time with Pete and the team at Bungie, helping make sure that everything beds down right and that autonomy means autonomy. But elsewhere in the organisation, we have many more moves to make," said Jim Ryan.
While Sony's coffers are yet to match the likes of high-rollers like Microsoft, it would seem they've been gaining steady ground over time and aim to continue with their roadmap.