*We Can Do It on the Same Night."- Colby Covington Makes a Bold Statement on Fighting Dustin Poirier and Jorge Masvidal Together
Published 12/17/2021, 8:00 AM EST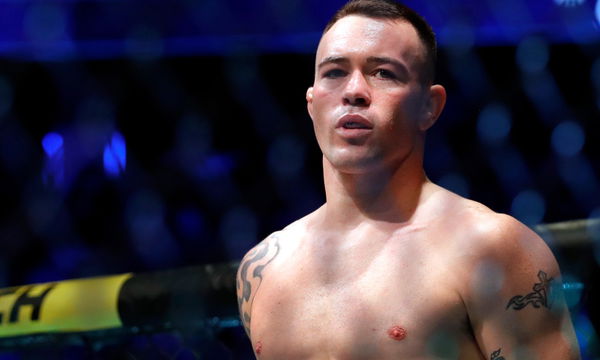 ---
---
Former Interim Champ and title contender, Colby Covington, sat down with Helen Yee to talk about his future. Following second title loss to reigning champion Kamaru Usman, he has found himself in a difficult situation. It is going to take a long road back to once again challenge the champion, especially after suffering two devastating losses.
ADVERTISEMENT
Article continues below this ad
The Chaos hasn't lost a fight against anyone else in the division, which still makes him a marquee name. Young fighters and up and comers are already taking at fighters, but Colby has other ideas. He stated that his interest lies in fighting former training partners Jorge Masvidal and Dustin Poirier in 2022.
ADVERTISEMENT
Article continues below this ad
video source: Helen Yee Sports
Colby Covington wants to settle the score with his former teammates
Helen quizzed him about this future and who he wants to face next. Almost immediately, Dustin's name sprung to his mind as Colby Covington berated him and also stated that he would like to face Masvidal as well on the same night.
"You know Louisiana's swamp trash, Dustin sorry doesn't want any of this work, he just wants to talk reckless in the media. He knows he is not gonna fight me and says it is on sight. What's on sight? Anywhere, anyplace, anytime? name the sight Dustin? Let's get this going? We can do it on the same night. I fight Jorge Masvidal and I think that's the perfect way to do them. I fight them both the same night. They're both just f**g pathetic paychecks, but this isn't about the ranking or titles. This is just about the grudge match and, like, used to be training partners and friends and this and that so. These fights need to be settled. These disputes can't be living on forever."
ADVERTISEMENT
Article continues below this ad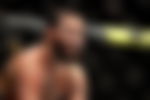 UFC isn't the promotion, that will ever approve such a night of fights for anyone. The rising star Khamzat Chimaev might make this happen someday, as the fighter has already won 2 fights in just 10 days.
ADVERTISEMENT
Article continues below this ad
Watch this story: Tyron Woodley Networth: 5 Biggest Cash Grabs In and Out of The UFC
What do you think about Colby's recent comments about his former teammates? Do you wish to see Colby in a double booking in 2022? Do share your thoughts in the comment section below.