"We Got About 30% Done"-Tekken Director Delivers Heartbreaking News About Tekken x Street Fighter Collaboration
Published 06/21/2021, 11:08 AM EDT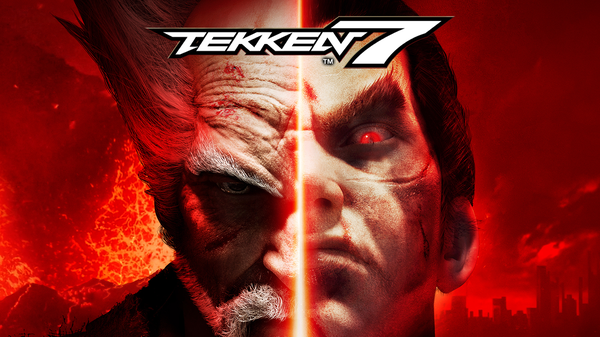 ---
---
Tekken and Street Fighter are two of the most beloved combat games of their generation. The simplicity of the games combined with the wide array of characters and ground-breaking combinations made these two games legendary in their genre. Capcom and Bandai Namco published Street Fighter and Tekken, respectively.
ADVERTISEMENT
Article continues below this ad
In 2010, the two competitors began a staged rivalry in order to attract more fans. Producers Yoshinori Ono and Katsuhiro Harada were at the forefront of this. It even led to Harada adopting a villainous role at the request of Capcom and donning the iconic black sunglasses. The entire drama eventually led to the creation of two crossover games.
Each of the developers was to work on their own renditions of the game titles Street Fighter x Tekken for Capcom and Tekken x Street Fighter for Bandai Namco. While Street Fighter x Tekken was eventually released, Bandai Namco's crossover title was not. This original crossover game was initially very exciting for fans of the two franchises. This was the first time they could use characters from both games in the same title.
ADVERTISEMENT
Article continues below this ad
Watch this story: Toughest Video Game bosses of all time
Why fans never saw Tekken x Street Fighter
However, fans soon identified a host of issues with the game. Firstly, there was an unbalanced gem system coupled with on-disc DLC content which indicated the companies greed for money. Until now, fans knew very little about the collaboration title from Bandai Namco's end. While it was believed to be canceled, we had not received an official update yet.
ADVERTISEMENT
Article continues below this ad
Finally, it was revealed on Harada's Radio show that the development of the game had been ceased. Although they went on to produce Tekken 7 instead of the crossover title, Harada explained that "We got about 30% done."
Developers scrapped most of the progress they had made in terms of animation and character development. Despite this, they managed to salvage the character Akuma from the project who made an appearance in Tekken 7.
Would you have liked to play Bandai Namco's version of this fighting crossover? Let us know in the comments down below.
ADVERTISEMENT
Article continues below this ad