"What a Chad!"- Elon Musk Startles Halo Infinite Fans With His Difficulty Settings
Published 02/01/2022, 3:26 PM EST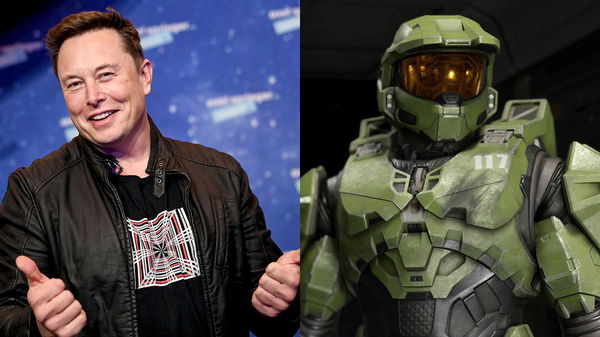 The Halo series has a little something for everyone. The iconic franchise has been designed in such a way that no matter what a player's interests are, they will find what they want in Halo. For fans of unique storytelling, there is the campaign. For players who are looking for competitive PvE, the game series features an immaculate multiplayer. Players who want a sense of achievement can complete the game mode in the revered difficulty setting, legendary.
Elon Musk has been making waves with news of him playing the franchise's latest iteration, Halo Infinite. In fact, to everyone's surprise, the CEO is playing the game's campaign in the hardest difficulty possible, legendary.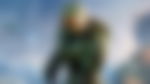 ADVERTISEMENT
Article continues below this ad
WATCH THIS STORY: Most Hated Features of Fortnite Chapter 2
Elon Musk surprises fans by playing Halo on legendary
Elon Musk took to his official Twitter account to congratulate 343 Industries for doing a fine job with Halo Infinite.
The CEO said," Halo Infinite campaign is good."
Fans of Elon Musk were quite elated. It is no surprise that a number of the fans of Elon Musk are also fans of the Halo franchise. Considering that a large part of both of these entities revolves around science and space exploration, it makes sense.
Continuing the thread, Elon Musk had some comments about the difficulty of the campaign as well.
The game's official Twitter account had quite a flattering comment for the CEO. They quite smartly complemented the SpaceEx CEO on his endeavors. The account drew parallels with Musk's earlier work.
They said that while the game on legendary is tough, so is landing a rocket on a barge. This is something the CEO has done in the past and in the eyes of the game's creators, it is no small feat.
Fans of the game added their own inputs and related to how tough certain segments of the campaign are on legendary. A lot of the player base was also quite elated to know that Musk plays Halo Infinite on legendary difficulty.
The chieftain that hunts you down in that fight is the quickest brute I've ever seen

— Brian Jockers (@BrianJockers) February 1, 2022
That Chieftain is the hardest, most frustrating enemy in the entire game tbh 😂
I killed him, let one elite alive and run around to trigger checkpoint.

— Crystallis (@crystallisz) February 1, 2022
The fact that i mightve Teabagged Elon in multiplayer makes me proud 😇

— Doobie☄️ (@D00bieC4) February 1, 2022
"What a Chad," a fan says about Elon Musk playing game on legendary.
Cyber truck variant of the Warthog in the future? 🤔

— TJ (@TJControversy) February 1, 2022
ADVERTISEMENT
Article continues below this ad
Escharum battle on L had me leading on my chair.

— Winks 🧡 (@ClumsyWinks) February 1, 2022
ADVERTISEMENT
Article continues below this ad
All in all, this looks like good publicity for the franchise. Adding on to fans' excitement, Halo is all set to premiere a live-action series this March.