"What color is your…?" – After Andrew Tate Gets Detained By Romanian Authorities On Human Trafficking Probes, ASMR Queen Amouranth Mocks Him With A Hilarious Question
Published 12/30/2022, 11:45 PM EST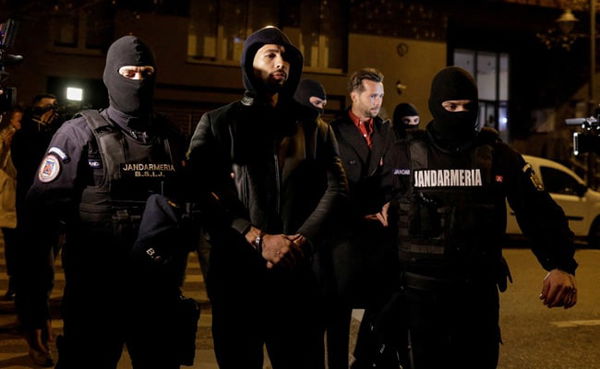 Andrew Tate and his brother Tristan Tate have been detained in Romania on Human Trafficking probes. Thus, it seems that it has made him one of the most hated person the internet yet again, which is quite understandable for his controversial persona. But what is even more surprising is that content creators like Amouranth, who normally stay away from such controversy, also have a take on the matter.
And as Amouranth is mocking Andrew Tate for getting arrested with a question, it seems that her take is hilariously brutal. Along with Ludwig and Hasan Piker, it also seems that this mock rail on Andrew Tate is not going to end anytime soon.
ADVERTISEMENT
Article continues below this ad
Amouranth brutally mocks Andrew Tate with a question he will never forget
As Andrew Tate recently got detained by the Romanian Police in the Human trafficking probe, it seems that the internet is in love with the idea of Tate suffering the consequences. Thus reacting to a tweet by civil rights attorney, Alejandra Caraballo, on Andrew Tate getting detained, Amouranth reacted with a hilarious question.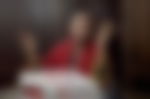 She wrote, "What color is your jumpsuit?", a similar insult that Andrew Tate flexed about having a Buggati to his fan. However, it is also to be noted here that Andrew Tate's Buggati is actually of copper color, while prisoners in Romania also used to wear orange jumpsuits before joining the EU.
ADVERTISEMENT
Article continues below this ad
However, Amouranth is not the only person to mock Tate, as streamers like Hasan Piker and Ludwig also gave their takes on the matter. And what is even more surprising is that apart from Hasan Piker, both Ludwig and Amouranth have mostly stayed away from giving takes on such controversial matters.
A pizza box gets to be a hero
As most might know by now, the ex-kickboxer was actually trying to mock climate activist Greta Thunberg for her previous tweet about Tate by saying "smalld*ckenergy@getalife.com", in which he brought out a couple of pizza boxes belonging to a local fast-food chain, Jerry's pizza. Which was used as an identification method by the Romanian police to locate Tate and arrested him on probes of detaining a woman in his apartment for months.
ADVERTISEMENT
Article continues below this ad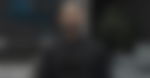 What do you think about this incident and Amouranth's insult to Tate? Let us know in the comments below.
Edited By: Gideon Mathson