What is Twitch Streamer Ninja's Real Name?
Published 06/24/2021, 12:06 PM EDT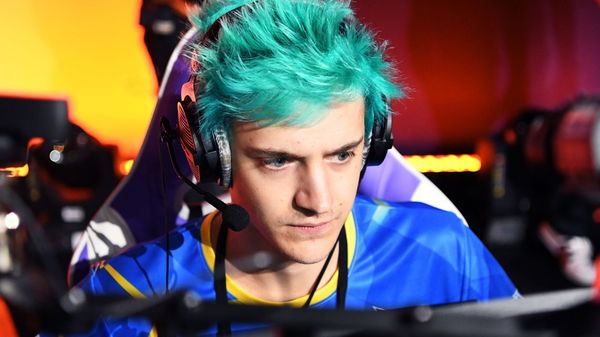 ---
---
Ninja is one of the most widely known personalities in the gaming world. Not only is he one of the most decorated streamers of this generation but he continues to make waves with new content, collaborations, etc. While he is most commonly known by his online alias, Ninja, the streamer's real name is Tyler Blevins.
ADVERTISEMENT
Article continues below this ad
Contrary to his hyper and excited persona on stream, in his free time, Tyler is a family man. He was born in Greyscale, Illinois to Chuck and Cynthia Blevins on June 5th, 1991. His spouse, Jessica Blevins, has previously appeared on his stream and is an anchor in Tyler's hectic life. In a recent question-and-answer style video, Ninja opened up about how he enjoys his family time.
Watch this story: Most Controversial Streamers
ADVERTISEMENT
Article continues below this ad
How does Ninja spend his time?
When a fan asked, "Outside of gaming, what are some things that bring you joy?" Ninja explains that family time is something that is very dear to him. This time is usually spent on activities like visiting restaurants, riding rollercoasters, and watching movies with his wife.
Ninja got his first taste of the Esports world as a professional Halo player. He went on to become an important character in Cloud 9's team, following which he took a liking to streaming. Initially, Tyler streamed games like H1Z1 and PlayerUnknowns Battlegrounds. However, it wasn't until Fortnite came around that Ninja became a worldwide phenomenon.
ADVERTISEMENT
Article continues below this ad
At the time, he went by the name Ninjashyper, which was apt for the character he played. Soon, Tyler was the face of the game and is a major reason for its success. Ninja has gone on to become the richest streamer in the world since then amassing a net worth of $25 million.
Despite the immense amount of wealth he has, Tyler still faces the dilemma of money. According to him, "if you have money, 90% of the time or more, you've sacrificed a lot… and then, you have that money and guess what, now you don't know who to trust." Blevins even became the first streamer to make 100 million from gaming alone.
What milestone do you think Ninja will achieve next? Let us know in the comments down below.
ADVERTISEMENT
Article continues below this ad