What Lessons can NASCAR Learn from Formula One?
Published 10/23/2021, 4:00 PM EDT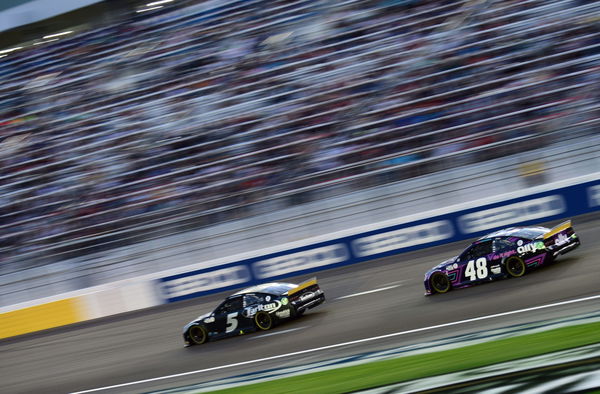 ---
---
To be perfectly honest, NASCAR and Formula One couldn't be further apart. Although both of them are premier racing series, comparing them is like comparing apples and oranges. However, one has to wonder what lessons the two franchises can learn from each other. There will be a few aspects that Formula One gets right, and vice versa.
ADVERTISEMENT
Article continues below this ad
Recently, Joe Gibbs Racing driver Denny Hamlin spoke about the two motor racing giants. He revealed that he has been closely following F1 for sometime, ever since the Drive to Survive series dropped. He said,"I think this year I've probably watched more (F1) races than I have my whole life, for sure. Some of that is driven by social media. My friends are tuning into it. You see that the American press is giving it more attention this year."
What else did he say about NASCAR and Formula One?
ADVERTISEMENT
Article continues below this ad
Hamlin insisted that even though fans or the media can be critical of NASCAR's racing standards, it has improved a lot. In spite of this, he is still baffled by low fan turnouts. Apparently, the Texas Motor Speedway did not turn out such an impressive attendance figure. On the other end of the scale, it is projected that this weekend's F1 race at COTA could witness the biggest crowd in history.
ADVERTISEMENT
Article continues below this ad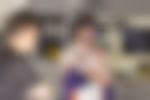 Even though a fair number of speedways recorded sold out venues, the atmosphere has varied. Hamlin said, "I would love to see us have more of an F1-style approach to a race weekend and how we host hospitalities, parties, just all of those things. There's just got to be more to it than us showing up and racing like we are doing right now."
Additionally, Chase Elliott confessed that it is 'super fun' to watch F1 races. However, he could not pinpoint the primary reason behind the sport's popularity. It could be either because of the Netflix series' impact or the US GP itself. Elliott also confessed that there have been a lot of people who know nothing about F1. In spite of that, the Netflix docuseries has turned them into F1 fans.
ADVERTISEMENT
Article continues below this ad
In all honesty, NASCAR can learn plenty from its F1 counterpart. A point in NASCAR's favor is the increased on-track competition, which is a constant. In F1, there are only a few races where the entire field is a lot closer, otherwise, just a handful of drivers and teams dominate.