When Was the Last Time Johnny Depp Lent His Voice For a Video Game?
Published 04/23/2022, 8:00 AM EDT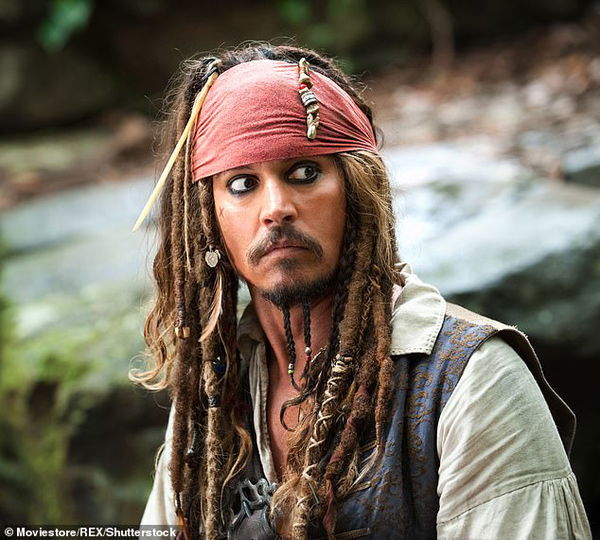 We all know that Johnny Depp is a quite versatile actor and has been phenomenal with his work in many projects. He became known worldwide for his role as Jack Sparrow, and that has glorified his persona even more.
ADVERTISEMENT
Article continues below this ad
What makes it even better is how Johnny Depp also has contributed to the gaming industry as well! Guess what was his role in the voice-over?
ADVERTISEMENT
Article continues below this ad
It's the same old role as Jack Sparrow in the game Pirates of the Caribbean: The Legend of Jack Sparrow. This game was released in 2006, so it is almost 16 years old.
Johnny Depp marked a landmark as Jack Sparrow in 2006 PS2 exclusive
Johnny Depp's role as Jack Sparrow is probably one of the greatest ones can ever pull on the silver screen. However, many people might not know that he had very well reprised his role.
WATCH THIS STORY – Eight Critical Additions That Will Headline Call of Duty Vanguard Season 3
To describe the game, it is a typical action-adventure type of gameplay. The player assumes the roles of Jack Sparrow (Johnny Depp), Will Turner (Crispin Freeman), and Elizabeth Swann (Eliza Jane Schneider). As the game progresses, each character gains new abilities and acquires new weapons that will help them beat foes and monsters. There are a lot of riddles to complete on each level. A second participant can participate in the game.
ADVERTISEMENT
Article continues below this ad
To master the fast-paced, hack-and-slash romp across exotic places, players can battle alone or with a companion. A player-controlled upgrading system, as well as a broad variety of sword combat and grappling skills, are among the game's other elements. Throughout the game's 20+ levels, there are puzzles in the form of mini-games.
READ MORE – Top-Selling Playstation, Xbox, and Nintendo Consoles of All Time
For the PlayStation 2 version, GameRankings and Metacritic awarded it a score of 53.58 percent and 51 out of 100, respectively, indicating "mixed or average reviews," and 48.80 percent and 49 out of 100, indicating "generally poor reviews," for the PC version.
ADVERTISEMENT
Article continues below this ad
One of the saddest things that we can note about this franchise is that Depp might never return back as Jack Sparrow ever again. This is owing to his disinterest in the franchise due to several ongoing issues that he is going through.
Nevertheless, all of this will never undermine the amazing cultural impact he has left on his fans as Captain Jack Sparrow.