WHOA! Mobile Gaming Has Truly Arrived as Report Reveals Users Spent Over $1 Billion Weekly in 2021
Published 08/13/2021, 1:02 AM EDT
By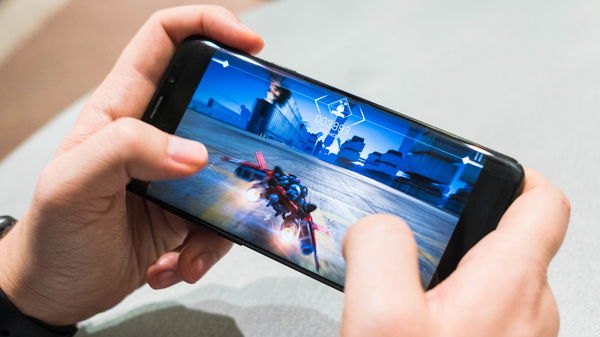 Mobile gaming is on the verge of taking the world by storm as weekly purchases reach $1.7 billion. According to a report by App Annie, these are just the statistics for the first half of the year.
ADVERTISEMENT
Article continues below this ad
As the global pandemic hit, millions of people had free time on their hands. Some looked for innovative ways to find new hobbies, but most ventured into the world of mobile gaming. Although the sales for the gaming industry increased as a whole, the numbers of mobile gaming were astonishing.
Mobile Gaming: What do the stats tell us?
ADVERTISEMENT
Article continues below this ad
According to App Annie's latest report, the $1.7 billion spending is cumulative; App Store for iOS and Google's Play Store global per week sales. For comparison, the numbers are 24% year over year and 40% of the pre-pandemic 2019 levels.
The weekly mobile game downloads were up by a substantial sum in the first quarter of 2021, as compared to the last quarter of 2019.
Besides this, the number of games above the $1 million per month mark is also on the rise. With an average of 810 games, just in the first half of 2021. Again, compared to the year 2019, a 25% increase was observed with 6% year to year.
Watch this Story: The Best Properties You can Buy in GTA V Online
ADVERTISEMENT
Article continues below this ad
During the first year, when mobile gaming made a name of its own, that is 2014, total revenues were $27.4 billion. According to the current scale and projections, the industry is on track to make $120 billion by the end of 2021. In numbers, that is 2.9 times that of PCs, and 3.1 times of consoles. Furthermore, it is 19% over 2020 and 40% greater than 2019. (per gamesindustry.biz)
The probable reason behind the numbers
Surprisingly, Roblox, Genshin Impact, and Honor of Kings have been the games that users have spent most of their money on. Roblox also topped the charts for the Top Grossing Games in the first quarter of 2021.
ADVERTISEMENT
Article continues below this ad
This suggests that users usually prefer games with multiplayer options supporting cross-play. Games on mobile are also easily accessible and do not need additional peripherals. Users also don't need expensive devices as most of the games support low-end machines as well.