Why Did an Energetic Fan Exchange MrBeast's Massive Chocolate Factory For a Staggering $500,000 Payout?
Published 06/07/2022, 11:00 AM EDT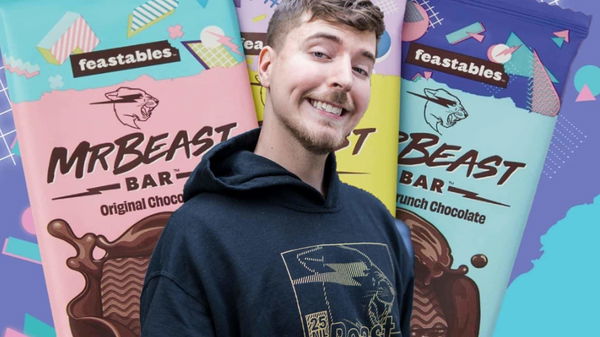 MrBeast achieved his dream on June 5, 2022, as seen in his YouTube video. He finally opened the doors to his Willy Wonka-style chocolate factory alongside some of his fans, who bagged the golden ticket to it. But there was a moment in the video that stole every fan's attention, as it mentioned some costly figures. 
ADVERTISEMENT
Article continues below this ad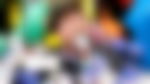 ADVERTISEMENT
Article continues below this ad
It featured the competition winner asking to buy the factory towards the end of the video. Although, after hearing the cost needed for maintenance, he rephrased his offer and walked back home.
The wait is finally over as MrBeast finally reveals his entire project!
After months of speculation, hard work, and money, MrBeast finally opened the gates of his chocolate factory. He had announced it at the start of this year as he got the inspiration from his own chocolate brand, Feastables. 
WATCH THIS STORY– Fortnite's Latest Tilted Destroyed Update Has Some Insane Secrets!
Jimmy Donaldson uploaded the chocolate factory video on June 5, 2022. It was a dream come true for him and his fans, as he'd every person's childhood dream. It was a 17-minute-long video featuring every minute detail of the factory. But out of all the epic moments, one of them grabbed everyone's attention. It was the one where the competition winner, Dallin Lambert, asked MrBeast for a buyout of the factory. 
He stood strong in front of the factory with $100K as his final price until Jimmy revealed some crucial details about it. He said, "Only problem is the chocolate river is deteriorating, all the candy's going bad, there's probably a million flies in there, and it costs a lot of money to upkeep."
After explaining all the problems, MrBeast put up $500,000 as a counteroffer for not buying the factory. Here's what he said. 'here is half a million dollars in cash if will you sell me your chocolate factory for a half a million dollars because if not, it's probably going to cost you over 100 grand a year to maintain.'
ADVERTISEMENT
Article continues below this ad
It was just a matter of seconds before Dallin accepted the offer. After all, he made a profit of $400K within a few minutes.
Did Jimmy Donaldson make the right move?
MrBeast is known throughout the world for his kind nature. He wishes to make this world a better place before his death, as he's made clear through his work. But does that mean he can just throw money away? No, right? Hence, we just hope that his factory deal does not pose a threat in the future. After all, he mentioned that the factory will need $100,000 for yearly maintenance.
ADVERTISEMENT
Article continues below this ad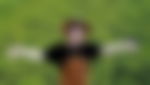 What are your thoughts about this? Would you do the same thing if you were in Dallin's place? Let us know in the comments below.