Why Did mIHoYo Leak Its Own Upcoming Genshin Impact Characters?
Published 06/15/2021, 12:02 PM EDT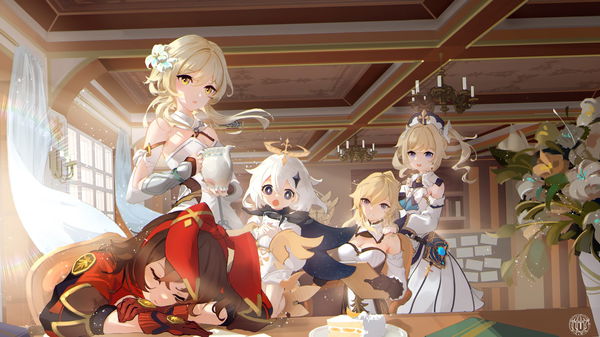 ---
---
miHoYo has recently shared the names of several upcoming characters of Genshin Impact. The studio is infamous for keeping information closer to its chest, and it barely ever releases information before an update. Surprisingly, the studio posted the names of many characters through its official social media handle. Gacha games reveal no information in most cases, as they reap a higher number of profits by rolling out surprising updates.
ADVERTISEMENT
Article continues below this ad
So what forced miHoYo to forgo its ways and instead reveal the names of unreleased characters? Let's dive deep into the behind the scene aspects, which compelled them to take this route.
ADVERTISEMENT
Article continues below this ad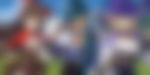 Leakers cornered miHoYo into a corner forcing them to reveal Genshin Impact characters
The major problem that Gacha games have to face is data miners and leakers. These miscreants dive deep into game files and use their real-world influence to uncover secret information. miHoYo has already stated that it will take legal actions against these leakers and also gave out stern warning to media houses, who propagated leaks.
However, in a surprising move, the studio was forced to give in because of the surging leaker's activity. These miscreants revealed images, character designs, skill trees, and so on. The community now houses information about everything that is going to be added to the game till version 1.7. These prominent leaks have definitely spoiled all the plans of the studio, as it was aiming to catch us off guard with the live stream.
This might have been the major contributing factor for the studio to reveal names and character designs of the upcoming units. Veteran players also need some motivation to stick around and these elaborate reveal definitely helps.
video source: Sekapoko – Genshin Impact
ADVERTISEMENT
Article continues below this ad
miHoYo needs to become more transparent
It is no surprise that the community wants to see a roadmap for Genshin Impact. This will allow them to understand how the content production is going to take place and what they can expect. Free-to-players can only make a limited number of pulls each month, and this will only make the game free-to-play friendly.
The studio should really look into this aspect of the game and offer information about things to come. This will allow them to counter the problem of leakers, and help the community make better decisions.
ADVERTISEMENT
Article continues below this ad
Watch this story: Upcoming Chapter 2 Season 7 Fortnite