Why Has Call of Duty Never Featured On the Nintendo Switch?
Published 02/25/2022, 8:07 AM EST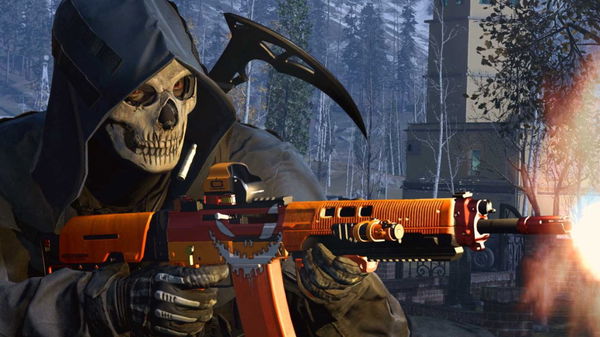 The Call of Duty series has been a mainstay of gaming since it was released way back in 2013. Despite the current backlash and issues, the franchise has truly outdone itself when it comes to popularity. It goes without saying that it is one of the most popular and loved franchises of all time. As it turns out, the franchise has solidified one of the biggest and widely hyped genres in the entire history of gaming.
With this in mind, there is no denying the fact that the COD series has had its difficulties in the past few years. Even so, it managed to survive in the market despite all the heavy competition. As per the majority of players, Call of Duty's upcoming project, Warzone 2 might help to drive the franchise back on track and will bring back the old charm it had a couple of years ago.
ADVERTISEMENT
Article continues below this ad
However, interestingly, despite all the love, hype, and popularity, the Call of Duty series isn't on the Nintendo Switch. But why? Let's find out.
Why didn't any "Call of Duty" games ever make it to Switch?
As fans might already know, Nintendo and Call of Duty have worked together to bring some of the Call of Duty titles to Wii. Widely loved and popular CoD titles such as World at War or even Modern Warfare 3 were quite popular on Nintendo Wii back in the days. Not only this, but some of the mobile CoD games even made it to the Nintendo DS.
WATCH THIS STORY: Top Things That Fortnite Star Ninja Cannot Live Without
Naturally, with the franchise coming to Nintendo consoles/platforms before, it ultimately leads to the most important question – why didn't any CoD games ever make it to Switch despite its wide popularity? Although it doesn't really perform like other next-gen consoles such as PlayStation 5, Xbox Series X, and S when it comes to the highest settings. The Switch does give the freedom of portability, which gives a massive advantage to these kinds of multiplayer titles.
CoD Competitor games on Nintendo Switch: Has this affected CoD fans to switch?
Since the release of the Nintendo Switch, it has been home to multiple extremely popular titles. Some of the widely hyped Call of Duty competitor games on Nintendo Switch are:
Fortnite
Apex Legends
Realm Royale
Minecraft
Warface
Spellbreak
Tetris 99
Fall Guys: Ultimate Knockdown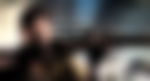 Can the Call Of Duty franchise benefit Nintendo Switch?
The answer is a big yes. The Call of Duty franchise has an enormous fan base which can help Switch get a much larger audience base while also adding an impressive number of battle royale titles to the console. Switch fans, as well as Call of Duty fans, would be absolutely thrilled to take their favorite game with them wherever they want.
It goes without saying, but the idea of taking your favorite game with you and just being able to play a quick match of CoD with your buddies while waiting in a queue or traveling through trains or airplanes is definitely intriguing.
That would be definitely a big plus point for Switch in the future. Naturally, portable multiplayer games can prove to be a game-changer for Nintendo Switch. Apart from all this, CoD has a generational appeal to it, making it one of the best choices for Nintendo Switch when it comes to battle royale games.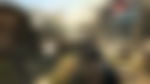 Will fans have Call Of Duty on Nintendo Switch in 2022?
Interestingly, the answer is yes. Microsoft and Activision are working together to bring Call of Duty to Nintendo Switch. As it turns out, the positive sales growth and popularity of Switch at this point will help CoD titles like Warzone and Vanguard to get back on track. Recently, in an interview with CNBC, the president of Microsoft highlighted the point that he wants to bring Activision's popular titles to Switch so that it can reach a much wider audience.
ADVERTISEMENT
Article continues below this ad
In the interview, Brad Smith (president of Nintendo) said, "We'd like to bring it to Nintendo devices. We'd like to bring the other popular titles that Activision has, and ensure that they continue to be available on PlayStation, that they become available on Nintendo." Naturally, this news came as a big surprise for all the CoD fans since we haven't really seen any Call of Duty game on Switch for a very, very long time now.
However, nothing has been officially confirmed yet though. It is just an initial stage and it may take some time to launch CoD titles on Switch officially. Till then, fans just have to patiently wait for an official update on this matter.
ADVERTISEMENT
Article continues below this ad
Do you think 2022 will bring the Call of Duty series to the widely successful handheld console, Nintendo Switch? What's your take on this matter? Let us know in the comment section below.