Why is Pokimane so Famous? Deciphering the Twitch Star's Rise to Fame
Published 07/02/2021, 2:47 AM EDT

Follow Us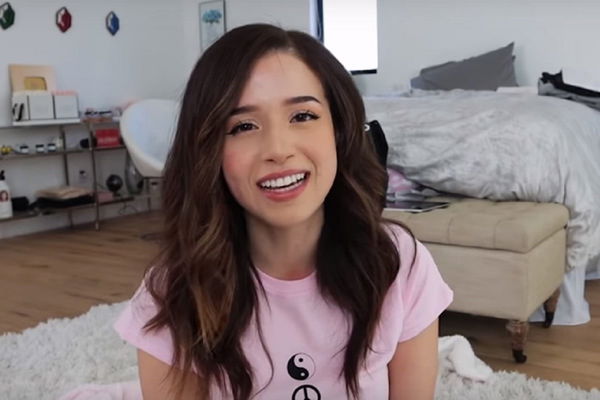 When it comes to female streamers, they do not get more successful than Pokimane. Imane Anys, better known by her screen name Pokimane, is a Moroccan-born video game streamer who very quickly ascended to become one of the most viewed Twitch streamers. Until recently, she was considered the Queen of Twitch due to the insane amount of viewership she generated.
After graduating from high school in 2005, Imane went on to attend the University of McMaster in Hamilton, Ontario, Canada. Although she managed to complete her Bachelor's Degree in Chemical Engineering, Anys decided to venture deeper into the world of streaming.
In her Draw My Life video, she explains that the program was rigorous, requiring students to take an excessive course load. The demanding nature of the engineering program resulted in her friends switching majors, leaving Imane feeling alone and stressed.
ADVERTISEMENT
Article continues below this ad
How did Pokimane begin streaming?
She started streaming in 2013 under the alias of 'Pokimane'. Halfway through her second year of college, she was earning enough money from Twitch that she was able to convince her parents to allow her to drop out of college and pursue streaming as a career. Poki's streams were very unique at the time. She was able to share bits and pieces of her life via her stream. As a result, her fans were charmed by her fun-loving personality.
When accepting the Shorty Award for Twitch Streamer of the Year, she said, "A year and a half ago, I was stressing about Chemical Engineering exams, and now I'm playing video games for a living. So please, anyone out there, if you have a passion, follow it. It will be worth it."
Pokimane did practically everything on stream from unboxing to taste tests and even cosplay. Furthermore, her charming personality only complimented her ridiculous skills in League of Legends. Since then Pokimane has enjoyed playing games like Fortnite and Valorant on stream.
She is also a crucial member of the OfflineTV group of content creators, consisting of Pokimane, Jeremy 'DisguisedToast' Wang, William 'Scarra' Li, Lily 'LilyPichu' Ki, and Michael Reeves. Until recently she occupied the master bedroom in the OfflineTV house where her content and channel flourished.
Pokimane's impressive list of achievements
With a staggering list of achievements, Poki is definitely one of the most successful streamers of our generation. In 2017, she gained a massive 450,000 subscribers on Twitch. This catapulted her to the top 100 most followed channels at the time. The feat was impressive enough to earn her the title of Best Twitch Streamer of the year at the Shorty awards, where she was commended for her unique gameplay and commentary.
Anys also got to play Fortnite alongside NBA superstar Josh Hart at the pro-am event during E3 2018. To add to her celebrity status, Twitch selected her as one of 15 ambassadors for the 2018 iteration of their TwitchCon event. In 2020, Poki signed an exclusivity deal with Twitch. Here, she went on to enjoy great success with Innersloth's social-deduction title Among Us.
Controversies surrounding Pokimane
ADVERTISEMENT
Article continues below this ad
Like any other streamer in the 21st century, Pokimane has experienced her fair share of controversy. Back in 2018, Poki decided to put Keemstar in his place when he attacked SSSniperwolf's fans. "It's fine to dislike another content creator, but you probs shouldn't hate on innocent fans… do better, keem" she said.
After the two went back and forth trying to 'expose' each other Poki had the last word on her stream. She explained "If you're joking around with your friend and you call them a virgin, or you're like, 'KYS,' or whatever, no one's gonna get mad at that. It's you joking with your friend. If both people are okay with it, [then] whatever."
Imane has also received backlash due to her habit of copyright striking videos using her content. In her defense Poki says "[If] you edit videos and actually put effort into it and make it more entertaining for the viewer," then she does not mind you using her content. However, if you just re-upload her content, you will suffer the same fate as the YouTube channel BowBlax.
ADVERTISEMENT
Article continues below this ad
As of now, Poki boasts over 6000 subscribers on Twitch, 6.65 million on YouTube, and is showing no signs of slowing down. From a virtually unknown engineering student, Poki has gained celebrity status. Not only has she managed to change her own life, but she along with Valkyrae, Loserfruit and others are inspiring a new generation of female streamers.