Will FaZe Jarvis Get Unbanned from Fortnite?
Published 08/19/2020, 9:54 AM EDT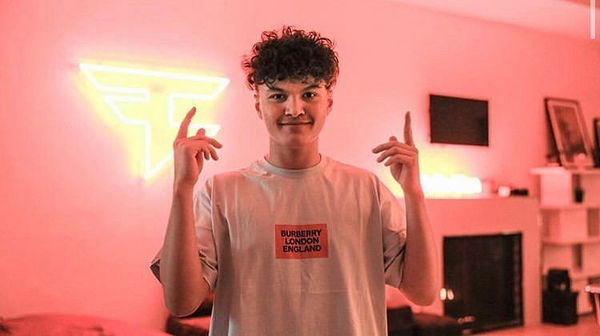 ---
---
Cheating in games has become a matter of great concern. While we are aware of the problems, solutions for the same remain clouded in mystery. Most games have a solid anti-cheat policy, yet the problem seems to exist rather enduringly.
ADVERTISEMENT
Article continues below this ad
Some incidents don't get reported and the players walk away with impunity, some get banned, and as harsh as this sounds, there is no turning back.
One incident that comes to mind is the banning of FaZe Jarvis from Fortnite. FaZe Jarvis was permanently banned from Fortnite in September 2019. He made a new account to elucidate how he could make use of an aimbot that would be counted as cheating.
ADVERTISEMENT
Article continues below this ad
This didn't sit well with Fortnite, and unsurprisingly so.
Fortnite: Jarvis banned permanently
FaZe Jarvis did not account for the fallout of his actions. What he did was in direct violation of Fortnite's guidelines.
He claimed in his stream that he wanted to check rumors around Fortnite banning players for using an aimbot, a tool that helps in automatic aiming of weapons and improves accuracy.
His stream went viral in just a day that forced Fortnite to ban him from the game on a permanent basis. There was an uproar on social media with mixed responses towards the incident.
FaZe Kay, a content creator for FaZe Clan tweeted, asking Epic Games to backpedal on their decision.
ADVERTISEMENT
Article continues below this ad
Jarvis releases an apology on his YouTube channel
Watch This Story
Soon after his ban, Jarvis uploaded a video to his YouTube channel seeking forgiveness and explaining his actions. He claimed that he didn't realize the impact his actions would have. He also went out on a limb to say that he has never cheated in a competitive match and he regrets doing what he did.
ADVERTISEMENT
Article continues below this ad
Jarvis did say that he has spent a lot of time creating content for the Battle Royale game. However, Epic Games seemed unmoved by his statements.
"We have a zero-tolerance policy for the usage of cheat software. When people use aimbots or other cheat technologies to gain an unfair advantage, they ruin games for people who are playing fairly," said an Epic Games spokesperson.