"Will it come back"- Classic Nintendo Content Might Get a Way Into Nintendo Switch Online
Published 06/19/2022, 9:09 AM EDT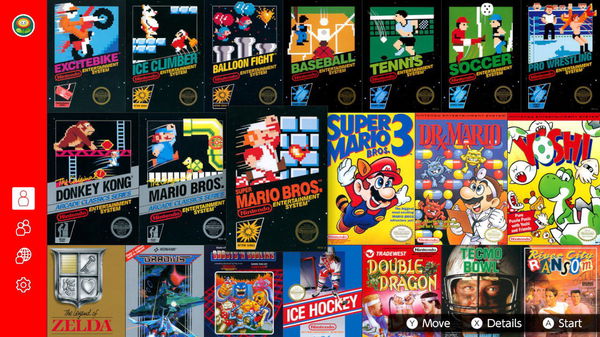 Cloud Gaming is the future of the video game industry. Literally, most of the developers are working on this technology, including Nintendo. The Japanese manufacturers are working to improve the cloud gaming, Nintendo Switch Online, by bringing in more classics.
ADVERTISEMENT
Article continues below this ad
Nintendo came up with the Nintendo Switch Online back in 2018. This helped the Japanese game company bring back classic games from older Nintendo platforms like Nintendo Entertainment System (NES) and Super Nintendo Entertainment System (SNES).
ADVERTISEMENT
Article continues below this ad
Recently, the Nintendo president for the American branch, Reggie Fils-Aimé, was asked if they would get more NES and SNES games on the online service. However, the 61-year-old reported that Nintendo should focus more on Nintendo 64 (N64) and other classic platforms like GameCube and Wii.
"Will it come back? Will there be other physical boxes with legacy content? I don't think so." Fils-Aimé further reported, "How does the company leverage all of its great content and deliver it to the consumer through that Nintendo online experience? Which they are doing… they're putting out some N64 content, they're working with other platform holders to bring out some of that legacy content."
WATCH THIS STORY: Ranking the highest-rated Nintendo games of all time
The Nintendo American boss said, "But that's where the opportunity is. Nintendo still has more N64 content to leverage. They've got GameCube content to leverage. They've got Wii content."
Pokemon Snap releasing for Nintendo Switch Online
As Nintendo America's boss revealed, Nintendo is getting more N64 games on Switch. The 1999 classic, Pokemon Snap, would be one of the N64 games making its way to the Nintendo Switch.
ADVERTISEMENT
Article continues below this ad
Pokemon Snap came out for Nintendo 64, where players take on the role of Todd Snap. However, the uniqueness of this game title was that players don't battle Pokemon or cath them in Poke Ball. Instead, they catch them in photographs.
Because of this game's popularity, Nintendo released a sequel last year for Nintendo Switch. However, the new version has a new region called Lentai to explore. Further, the new game has over 234 Pokemon compared to the original, which had just 63.
ADVERTISEMENT
Article continues below this ad
Despite the new graphics and more Pokemon to snap, fans are eager to get the nostalgic vibe from the 1999 version, which will release on June 24. It would release as part of the Nintendo Switch Online + Expansion Pack subscription. Are you "Gotta Snap' Em All"?