Will Sony's Stunning Acquisition of Bungie Change the Destiny of the Widely Popular Halo Franchise?
Published 02/01/2022, 9:21 AM EST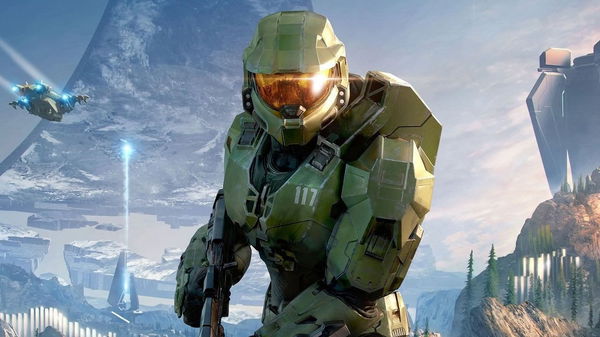 In a stunning reveal on Monday, Sony Interactive Entertainment announced, as reported by Charlie Intel, that they'd be acquiring Bungie for a whopping $3.6 billion! Bungie is the creator of the original Halo, the game that helped facilitate the success of Xbox back in its heyday. More recently, Bungie developed the action MMO Destiny.
ADVERTISEMENT
Article continues below this ad
Breaking: Sony has announced they are acquiring Bungie for $3.6 billion

— CharlieIntel (@charlieINTEL) January 31, 2022
ADVERTISEMENT
Article continues below this ad
Although Sony and Bungie have a long history of working together on exclusive Destiny content for PlayStation, this acquisition has still come out of left field for many. Fans and skeptics alike are left bewildered about what this means for the future of the studio. Is Destiny about to become a PlayStation exclusive? Would Bungie stop developing cross-platform titles?
And is Halo going to be okay?
What does the Sony acquisition of Bungie mean for Halo?
Soon after the announcement of the acquisition, Twitter was flooded with fans lamenting the loss of the popular Halo franchise to Sony. It is ironic that the titular Xbox title could be scooped up by PlayStation, its direct rival. Many started comparing the recent Microsoft-Activision Blizzard deal with the PlayStation-Bungie acquisition.
WATCH THIS STORY- The Biggest secrets in Fortnite Chapter 3
@timthetatman put out a tweet on the topic, and the comment section was nothing short of wild.
So Xbox owns call of duty and play station owns Halo

— Kyle Busch, 36 (@TrixR4Jesus) January 31, 2022
Bungie only makes 2 games that are good destiny and halo.

— TheeGingerFlash89 (@timmyR89) January 31, 2022
If the cat's not out of the bag yet, Bungie does not own the rights. But it seems many innocent fans might be unaware of that. Microsoft did previously own the studio as they acquired it back in 2000.
But the studio split from the Microsoft umbrella in 2007 and has not produced a single Halo title since 2011. Then who's been producing the Halo games since? 343 Industries is who. They took over development duties from Bungie, and Halo has been exclusively worked on by the Xbox games studio since. In fact, even the latest iteration of the franchise 'Halo Infinite' is the team's handiwork.
Twitter pokes fun at new acquisition
Some fans had some fun on Twitter with regard to Halo and Sony's newest acquisition.
ADVERTISEMENT
Article continues below this ad
Who's going to tell them they're wrong about Bungie again?
Update 343 really makes halo. Look it up plus bungie was owned by Microsoft so Playstation just gave almost 4 bill to Microsoft

— TheeGingerFlash89 (@timmyR89) January 31, 2022
ADVERTISEMENT
Article continues below this ad
According to statements by Jim Ryan, CEO of Sony Interactive Entertainment, Bungie will retain its independence and autonomy in self-publishing its titles. Additionally, Destiny will remain cross-platform as they want to retain the community the game has built.
Ultimately, Sony's acquisition of Bungie doesn't threaten Halo's future. And Xbox fans can continue to enjoy their favorite franchise on team green's platform.