Will the Missing Gyroids Return to Animal Crossing: New Horizons?
Published 02/25/2021, 11:06 AM EST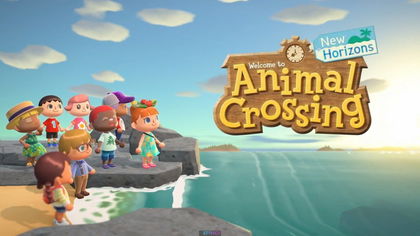 ---
---
Since its launch about a year ago, Animal Crossing: New Horizons has become a hugely popular title on the Nintendo Switch. The gameplay offers a relaxing and immersive experience and is flexible for the players. In addition, the developers have rolled out periodic updates, keeping the player base entertained and occupied.
ADVERTISEMENT
Article continues below this ad
Naturally, the title from Nintendo has kept alluring many new users to the Animal Crossing series. A couple of trademark features of New Horizons are its adorable anthropomorphic villagers and bountiful decorative items. However, some fan-favorite characters and features still haven't returned to the game.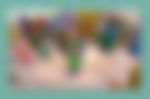 For instance, Gyroids have appeared in previous titles in the series, but they are yet to grace the New Horizons islands. Fans have been missing them and waiting eagerly for them to come back and fill the void. In a YouTube video, Crossing Channel discusses the possibility of Gyroids returning in the future, and how they could be incorporated into the game.
ADVERTISEMENT
Article continues below this ad
Also Read- Animal Crossing New Horizons Welcomes Spring With New Items
Gyroids in the Animal Crossing franchise
For the uninitiated, Gyroids are decorative furniture items that players could dig up from the ground after rainfall in previous Animal Crossing games. Interestingly, these items are unique and they come in a bunch of different variations.
One could place the objects inside their house and they would make distinct noises and dance around according to their families and types. Overall, fans had a lot of fun while trying to gather all these unique collectibles.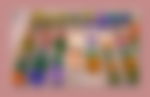 Gyroids have also appeared as NPCs in the games and have become an iconic part of the series. Even though New Horizons has such a character in Lloid, it's rather strange because he is currently the only one of his kind.
Therefore, Gyroids not making it back as a complete entity surprised and disappointed fans. But while these objects are yet to appear, some villagers in the game have been foreshadowing their potential return. Besides, they have also been referenced in the game's files.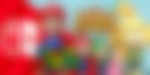 How Gyroids could return to New Horizons in the future
Crossing Channel highlighted some data-mined intel from the game's files, which serves as a significant hint of Gyroids coming back, eventually. Ninji, a credible data miner, uncovered coding for a cafe section within the museum, a feature common across other titles in the series.
The coding also alluded that the cafe would incorporate Gyroids. Long-time players might recognize this cafe as The Roost, run by the pigeon character Brewster. A big fan of Gyroids himself, Brewster would offer to store them up for the players in the previous games.
Specifically, in New Leaf, the pigeon collected Gyroids and even made versions of it themed on himself. Players would receive these items as a reward for running errands for him.
ADVERTISEMENT
Article continues below this ad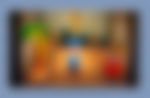 Based on the mentions in the game's code, it's plausible that Nintendo intended to implement these features, and then decided not to. Alternatively, it could also be something major they plan to add at a later date. Therefore, expecting Gyroids and Brewster to return simultaneously in a future update makes sense.
Crossing Channel also speaks about the potential gameplay features that Gyroids could bring to Animal Crossing: New Horizons. Overall, they would make for an impressive addition. This is especially for players who have been playing since launch and are running out of everyday activities.
ADVERTISEMENT
Article continues below this ad