"Wishing Nothing but the Best…" – Doom Eternal Fans Celebrate the Game's Second Anniversary With Great Fervor
Published 03/21/2022, 9:30 AM EDT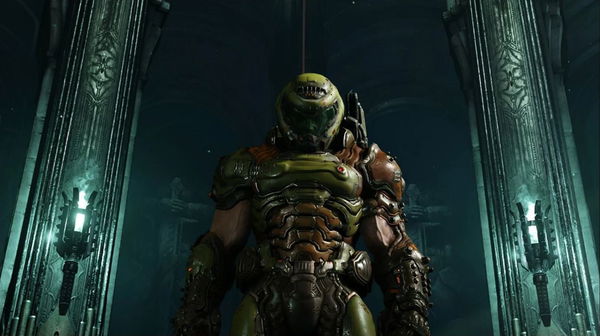 Bethesda's first-person action shooter, Doom Eternal, launched two years ago. Since its debut, the game has gone on to gain an iconic status so far.
ADVERTISEMENT
Article continues below this ad
Well, Doom Eternal just completed its two-year anniversary. It's definitely a big moment for all the players who have enjoyed exploring its challenging environments and, of course, the deadly monsters.
Fans celebrate Doom Eternal's two-year anniversary!
ADVERTISEMENT
Article continues below this ad
It's time to refresh the memory, again, especially for those who are alien to the world of this mesmerizing game.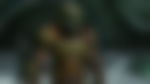 Doom Eternal made its worldwide debut on March 20, 2020. It's developed by id Software and published by Bethesda Softworks. The game is a direct sequel to 2016's Doom while being the fifth overall entry in its entire franchise.
Upon its release, it was available for PlayStation 4, PC, and Xbox One. A Nintendo Switch version also made its way later in December 2020 while the next-gen upgrades for PlayStation 5 and Xbox Series X and S were released last year.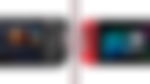 Following the events of the first part, Doom Eternal continues the story of Doomguy. The protagonist sets out on the quest to beat Hell and end its consumption of Earth while also preventing Maykr from exterminating humanity.
Along with the single-player campaign and multiplayer mode, the developer later also introduced a Battlemode. The game then received another new mode called Horde, in late 2021.
Being a choice-driven title, Doom Eternal gives players the option to play either as a Doom Slayer or as a demon. They have to keep fighting until the Slayer beats the demon or vice-versa.
WATCH THIS STORY: Toughest Video Game Bosses of All Time
So far, the title has been a critical and commercial success, to say the least. Most of the reviews praised its level design, graphics, and engaging campaign.
Well, it was obvious to see a positive and enthusiastic reaction from fans themselves. Especially on the two-year anniversary of Doom Eternal. On Twitter, all its passionate players celebrated in their own style on March 20, 2022.
"Wishing nothing but the best for the development team and Hugo Martin," wrote an avid player.
Still one of the best FPS games I've played in years! Can't wait for more DLC. Wishing nothing but the best for the development team and Hugo Martin. pic.twitter.com/3lJLVzlq9L

— Weebs gonna weeb (@Vanceofthewall1) March 21, 2022
Can't believe it's been 2 years; just have started back playing for my first play through!!! The game is a Masterclass of a FPS!!! FPS games will model combat mechanics and concepts from Eternal for years to come!!! Happy Birthday Doom Eternal!!! 🍾🎂🍾 pic.twitter.com/CCEskLRrZz

— Zeb Charles Byrd (@zbyrdman89) March 20, 2022
Thankyou for making a game that looks as good as this run at 144fps on a GTX 1060. You are the gods at optimising no one can compare to you. this game looks better than a lot of more recent releases and runs better than them by far. Plus it's literally my favourite game ever pic.twitter.com/hiiZAhTaqy

— Scorpionelite (@Scorpioelite254) March 20, 2022
ADVERTISEMENT
Article continues below this ad
ADVERTISEMENT
Article continues below this ad
Doom Eternal is now available for all the supported platforms. What are your thoughts on this Bethesda action-adventure? Have you played it since its release two years ago?
Don't forget to share your reactions. Let us know in the comments.