With $269B Net Worth & 4 Companies To Run, Elon Musk Still Manages Time To Play Overwatch
Published 02/05/2022, 6:08 AM EST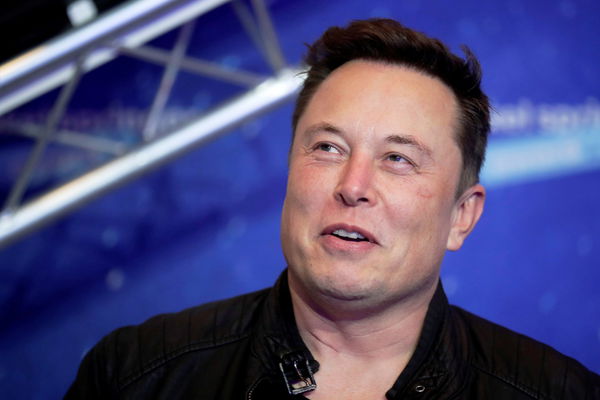 Elon Musk is one of the most renowned entrepreneurs and business magnates in the world. Furthermore, he is also famous for being the richest man in the world and Co-founder and CEO of Tesla. His net worth is over $269 billion and he also owns 18% of Tesla, which is around $186 billion.
ADVERTISEMENT
Article continues below this ad
Other than his out-of-the-box thinking and business skills, Elon also seems to have an interest in video games. Back in 2017, during an interview with Sam Alton, CEO of OpenAI and the former president of Y Combinator, he shared his opinion regarding the best video games of all time.
Continue reading to know more about Elon Musk's video game recommendations.
ADVERTISEMENT
Article continues below this ad
Best video games of all time according to Elon Musk
In an interview with Y Combinator, Sam Alton asked Elon to share his personal favorite video games recommendations. With no hesitation, Elon recommended him to try Overwatch. Overwatch is a vibrant team-based shooter set on a near-future earth. It's a team-based multiplayer first-person shooter game where an intense 6v6 battle between a cast of unique heroes occurs.
He said, "Overwatch is amazing. Yeah, generally Blizzard does great stuff. Um well, there's Hearthstone." Elon even revealed that his kids love to play Hearthstone all the time. Through his recommendations, we can expect that Elon is a big fan of Blizzard projects and works as both Overwatch and Hearthstone are developed and published by Blizzard Entertainment.
Sam Alton recommends Elon to try The Last of Us
ADVERTISEMENT
Article continues below this ad
After revealing his favorite video game recommendations, Elon got interested in knowing Sam's opinion on his favorite video games. He asked him," Do you play games?" to which Sam joyfully replied that the best game he had played recently was The Last of Us. He also revealed that even though the game was released a couple of years ago, he loved it. He said, "Last of Us. You like that too? Is it really good? Yeah, I have heard good things about Uncharted. Really The Last of Us. I mean, honestly, I think that's really neglected." Further, he also shared his opinion on Deus Ex. He said," The latest Deus Ex's storytelling is kind of lame. Like where's the one the prior Deus Ex and the original Deus Ex was…  the storytelling was amazing. That was killer."
ADVERTISEMENT
Article continues below this ad
Watch This Story: Toughest Video Game Bosses of all time
Do you share the same opinion as Elon regarding the latest Deus Ex game? Let us know in the comments down below.