With a Prize Pool of $45 Million, Gamers8 Will Organize the Biggest Esports Event This July
Published 03/08/2023, 8:10 AM EST

Follow Us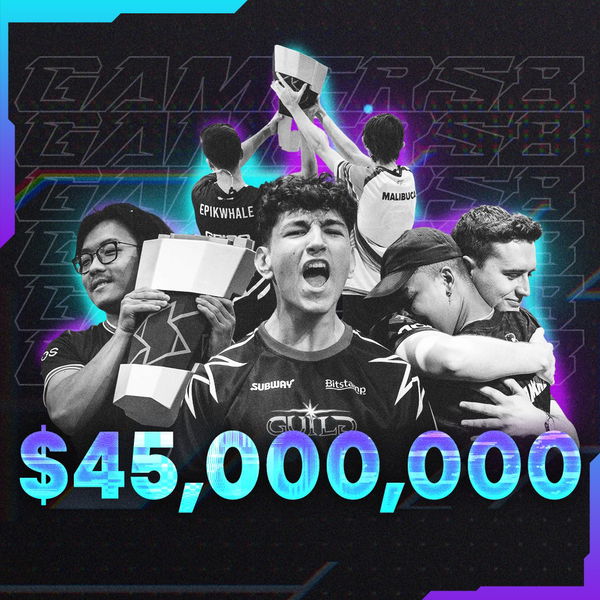 The dream destination for aspiring gamers is to participate in top-tier Esports events. Each game has its own celebrated stage which many yearn to get featured in. The reputation, rewards, and competition at these are sky-high. Apart from these, there are events that amalgamate various titles from the Esports front.
This brings in various talented personnel from across games to compete on a grand stage. The Gamers8 Esports festival is one such Magnus event, and it is coming back even bigger in 2023.
Riyadh to host a $45 million Esports Fest!
ADVERTISEMENT
Article continues below this ad
One of the most attractive features of Esports competitions is its impressive prize pools. These tally from thousands to millions, depending on the sponsorship and spotlight. One such event which falls on the expensive side is the Gamers8 Esports Festival. The event is considered to have one of the biggest prize pools in the Esports space. In 2022, the event had a huge pool of $15 million up for grabs.
Though there were some backlashes from some regarding the sponsors of last year, it has not stopped Gamers8 Esports to bring back the festivities. This time around the festival has a prize pool that is three folds bigger compared to 2022. Gamers8 Esports has officially announced that the 2023 version will boast a $45 million prize pool and will be held in Riyadh. The event is slated for July 2023.
This money would be distributed among the various titles that would be featured in the event. The prominent among these would most likely be PUBG Mobile. Rainbow Six Siege, DOTA 2, Fortnite, Rocket League, and more. An official list regarding the same has not yet been declared by the authorities till now. But, likely the event will feature some of the biggest competitive titles.
ADVERTISEMENT
Article continues below this ad
The event moreover will bring top talents from various games to be featured in the mega-event. This would be a massive opportunity for these talented players to not only increase their reputation but also to get a financial boost. We even may get to see more new games getting added to the official tally of the event.
With the hefty amount of $45 million, this event will be known for being the biggest prize-pooled competition in Esports history. This not only points towards the popularity of these games but also indicates the rise in the Esports front.
ADVERTISEMENT
Article continues below this ad
That is, the highlighting factor is the increase in the importance and viewership of Esports as a means of entertainment. This rise in being a top player in the Entertainment Industry will push more such grand events in the coming future.
Watch this Story: Best FPS games on PlayStation, XBOX, and PC.